There are 45 elected councillors who represent South Cambridgeshire communities. The political administration is Liberal Democrat, as they hold the majority of the seats on the Council.

Seven councillors from the administration make up the Council Cabinet which sets the strategic and political direction of the Council. Below is more information about their roles: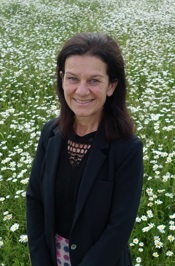 Council Leader – Cllr Bridget Smith
Bridget is responsible for the strategic leadership of the Council. She also leads on growing local businesses, economies and skills and is the Council's representative on the Cambridgeshire and Peterborough Combined Authority.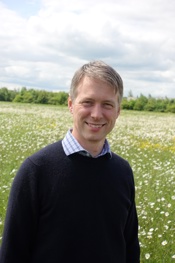 Deputy Leader (Statutory) and Lead Cabinet Member for Strategic Planning and Transport – Cllr Dr. Aidan Van de Weyer
Aidan works closely with the Leader on the political and strategic direction of the Council and deputises in her absence. As well as leading on large scale planning issues, Aidan is also the Council's representative on the Greater Cambridge Partnership Executive Board.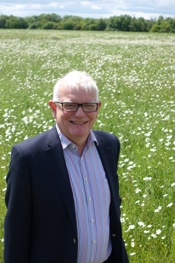 Deputy Leader – Cllr Neil Gough
As second Deputy Leader, Neil works with the Leader to support the political and strategic direction of the Council. This includes making sure that the Council achieves excellent value for money and makes its services as easy to access as possible. He is also responsible for leading on the reorganisation work being done to make us a modern, caring Council.
Lead Cabinet Member for Environmental Services and Licensing – Cllr Bill Handley
Bill leads on protecting and improving the local environment to support the Council's ambitions to be green to the core. He leads on reducing the waste we generate as a community and increasing recycling rates, as well as being responsible for licensing.
Lead Cabinet Member for Finance – Cllr John Williams
John looks after the Council's finances and makes sure that, in turn, they help deliver on the administration's priorities. He also leads on reviewing how the Council can generate new and innovative sources of income and is responsible for allocating grants funding.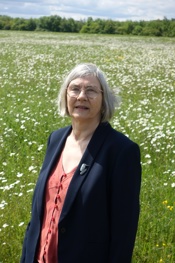 Lead Cabinet Member for Housing – Cllr Hazel Smith
Hazel leads on ensuring the Council delivers housing that is genuinely affordable for everyone to live in. This includes oversight of the management of all Council homes. Hazel also takes a lead on embedding health and wellbeing across the Council.
Lead Cabinet Member for Planning – Cllr Dr. Tumi Hawkins
Tumi is responsible for ensuring there is carefully considered development across South Cambridgeshire and planning applications are handled effectively. She leads on developing communities that are great places to live where people want to live, work and play.
You can find out more information about all Councillors on our Your Councillors webpage.

For more information about the Council's priorities, visit our Business Plan webpage.
Contact Details
Was this web page helpful?