There are 45 elected councillors who represent South Cambridgeshire communities. The political administration is Liberal Democrat, as they hold the majority of the seats on the Council.

Eight councillors from the administration make up the Council Cabinet which sets the strategic and political direction of the Council. Below is more information about their roles: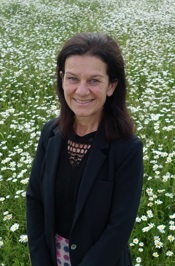 Council Leader – Cllr Bridget Smith
Bridget is responsible for the strategic leadership of the Council. She also leads on the Council's response to climate change, growing local businesses, economies and skills and is the Council's representative on the Cambridgeshire and Peterborough Combined Authority.
Lead Cabinet Member for Community Resilience, Health and Wellbeing – Cllr Bill Handley
Bill is tasked with learning lessons from the Coronavirus pandemic since the start of 2020, which has seen the Council help coordinate thousands of volunteers across the district. He will also work towards ensuring any future response should it be needed is even more effective. Bill also takes a lead on embedding health and wellbeing across the Council.
Lead Cabinet Member for Finance – Cllr John Williams
John looks after the Council's finances and makes sure that, in turn, they help deliver on the administration's priorities. He also leads on reviewing how the Council can generate new and innovative sources of income and is responsible for allocating grants funding.
Lead Cabinet Member for Housing – Cllr John Batchelor
John leads on ensuring the Council delivers housing that is genuinely affordable for everyone to live in. This includes oversight of the management and maintenance of our stock of around 5,500 Council homes. 
Lead Cabinet Member for Planning Policy and Delivery – Cllr Dr. Tumi Hawkins
Tumi is responsible for ensuring there is carefully considered development across South Cambridgeshire and planning applications are handled effectively. She leads on developing communities that are great places to live where people want to live, work and play.
Lead Cabinet Member for Environmental Services and Licensing - Cllr Brian Milnes
Brian leads on protecting and improving the local environment to support the Council's ambitions to be green to the core. He leads on reducing the waste we generate as a community and increasing recycling rates, as well as being responsible for licensing.
Lead Cabinet Member for Business Recovery and Skills - Cllr Peter McDonald
Since March 2020, Peter has played a key role in co-ordinating the Council's support and advice for local companies affected by the Coronavirus pandemic. Leading Councillors expect supporting local businesses to recover will be a main priority for the years ahead, and the appointment of a Lead Cabinet Member in this area will see them and their concerns better represented.
You can find out more information about all Councillors on our Your Councillors webpage.

For more information about the Council's priorities, visit our Business Plan webpage.
Contact Details
Was this web page helpful?