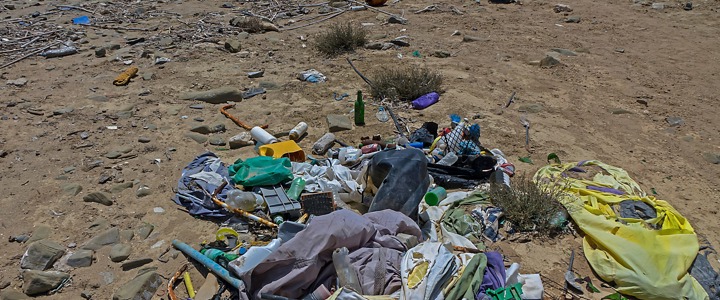 Statement of support for establishing plastic free communities
We have already noted, with great concern, the issues associated with single-use plastics and the global problem of plastic pollution. At the moment, 320 million new items of plastic are made every year, with this set to double by 2034. Every day, approximately 8 million pieces of plastic pollution find their way into our oceans. There may now be around 5.25 trillion macro and microplastic pieces floating in the open ocean, weighing up to 269,000 tonnes.
A resolution we passed in July 2018, committed to exploring how we can significantly reduce the sale, provision and use of avoidable single-use plastics. We've already acted to eliminate the use of single-use plastics within the Council, for example by providing staff with re-usable water bottles, removing single-use plastic cups and providing visitors with glasses. We also know we have an important role to play in influencing others to do likewise.
As a result, we're pleased to be supporting the Plastic Free Communities initiative. This provides a toolkit for communities to work to reduce plastic use at a local level. 
How communities can help
Communities can work towards Plastic Free Community status by raising awareness of the need to reduce the use of single-use plastic through events. They can work with local businesses and other community influencers such as churches or schools to reduce dependence on single-use plastics and encourage the use of alternatives. 
We and our individual members therefore commit to supporting, encouraging and promoting the work of community groups and parishes who wish to join this growing network of UK Plastic Free Communities.
Communities and organisations willing to establish a Plastic Free Community should get further advice and guidance online from the Surfers Against Sewage Facebook page. You can use this statement of support from us as part of your application to establish a Plastic Free Community. You may also wish to set up a Refill scheme in your community, encouraging local businesses to offer free tap water refills to reduce single-use plastic bottle waste. You can get advice and support from Refill.
We have produced a Waste-Less Event Guide [PDF, 0.5MB] for community event organisers to help navigate the options and tools available to reduce single-use plastics and other waste generated by small events.
Find local plastic-free shops.
Download City to Sea's Living with less plastic handbook.
Read about how we recycle plastic.
Explore what happens to your waste and recycling.
Find out what goes in which bin.