Are you passionate about the need for recycling?
We need you to join the enthusiastic team of recycling champions!
We're looking for people to become volunteer recycling champions and help others to recycle more and waste less.
As a recycling champion you will be part of a team of over 100 volunteers aiming to reduce the amount of household rubbish that's thrown away.
You don't need any particular experience or specialist knowledge to become a champion: if you believe that recycling is important and to have a passion in sustainability and are willing to convey your enthusiasm about helping the environment to others, we would like to speak to you.
If you're interested in becoming a community recycling champion, or would like more information, email birgitta.laurent@scambs.gov.uk or call Birgitta on 07525 213 774.
Recycling champions newsletter
Activities
There are all sorts of different activities to get involved in and how much time you give is completely up to you.
You might get involved in:
helping out at a community action day running a 'Take It Or Leave It' stall where we rehome unwanted items for free
distributing leaflets to local residents
acting as a focal point in your community for recycling issues
talking to local groups about recycling
displaying posters on local notice boards
writing articles for the recycling champions newsletter
manning a recycling champions stall at local events
Meet some of the champions

Cristina is a 26 year-old nurse at Royal Papworth Hospital who is originally from Pinerolo, in Italy and volunteers when she is not on call or too tired after her night shifts. She is passionate about the environment and has just returned from a hiking trip in Nepal where she was investigating the local recycling habits.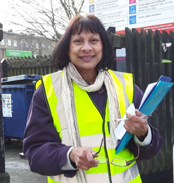 Ida enjoys her role as a recycling champion and promote reducing, reusing and recycling waste. She takes the commitment seriously because it is satisfying to make a difference for good through this worthwhile cause in our society.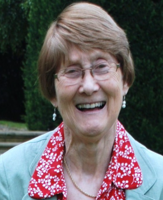 Jenny recycles everything she possibly can. If items cannot go into the different bins she takes them to the tip or if they are large items of toys, or furniture she will find someone who will make use of them. She always thinks that someone is less fortunate could make use of items rather than throw them in landfill. She reminds people to remember one man's junk is another man's treasure. 
Contact Details