North West Cambridge Development Bins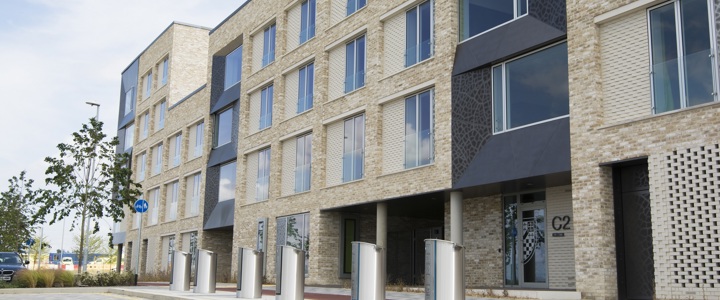 The unique underground bin system at the North West Cambridge Development is a different approach to managing recycling and waste and is one of the largest of its kind in the UK.
Wheelie bins do not feature at the development at all, instead residents place their recycling and waste into sleek steel bin chutes set into the pavement outside their homes. The waste falls into an underground chamber and a sensor notifies us when it is full so that collections are only carried out when they are needed. A special lorry then hoists the container out of the ground with a crane and empties the waste into the vehicle.
The many benefits for the residents include not having to store or move wheelie bins, or remember when and which bins to put out for collection.
For more information on this, see the waste, recycling and composting section on the Cambridgeshire Council website.