Ways to pay your Council Tax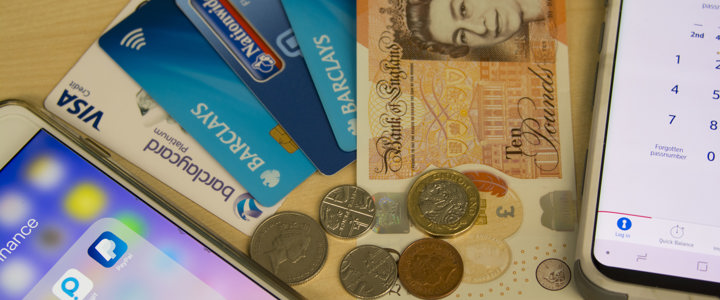 Online payments
You can pay through our website using our Online Payment Form.
Direct Debit
If you wish to pay your Council Tax by Direct Debit, please complete our Payment Method Change form and we'll set it up for you. Please ensure you have your Council Tax account number (beginning 1010) and your bank account details. Please also ensure this form is completed by the authorised signatory of the bank account.
You will be sent an updated Council Tax bill once we have processed your change in payment method.
If you are already paying by Direct Debit, your payments will be collected in accordance with the schedule shown on your bill.
Changing my Bank Details
If you are already paying your Council Tax by Direct Debit, you can use our Payment Method Change form to change the bank account you use, or to alter which day of the month we collect your payment (currently you can choose from the 8th or the 23rd of the month).
Debit or Credit Card
If you have a Debit or Credit Card, payment can be made using the Council's 24-hour hotline. To use this method, telephone:
Council Tax: 03450 455 218
Rent: 03450 455 218
Business Rates: 03450 455 218
Sundry Debtors: 03450 455 218
Please have your Debit/Credit Card details, Council Tax reference number and the amount you would like to pay ready.
At the Post Office
You will need a plastic payment card to make payments at the Post Office. No charge is made for this service, which is only currently available to Council Tax and Rent payers. Contact the council tax service using our Online Form if you would like a card.
PayPoint - with cash
If you prefer to pay by cash, you can do this through the PayPoint scheme. PayPoints are located in newsagents, convenience stores, supermarkets and garages, most are open long hours, with many seven days a week. To find the nearest one to you check out the PayPoint Location Map. 
Please remember to bring your bar-coded payment card or bar-coded Bill to pay at these outlets. Contact the Revenues Team if you would like a card.
Other methods
If you wish to pay by telephone, Internet Banking, Standing Order, or at a bank or building society, please quote your reference number. The bank details required are as follows:
Sort Code: 20-17-68
Account Number: 10464341
Bank: Barclays
Contact Details
Was this web page helpful?