Where does the money come from?
South Cambridgeshire District Council charges one of the lowest Council Taxes in the country to provide a range of services to residents and businesses. However, Council Tax is only one element of the funding we receive.
The table below shows how our budget for next year is made up of money from different sources, and how it compares to last year. The business rates figures are shown after deducting amounts we have to pay over to central government, the county council and the fire authority - we only keep around 5% of the business rates we collect.
As shown in the table, the grant we receive from central government has been cut again next year. This follows a number of reductions over recent years.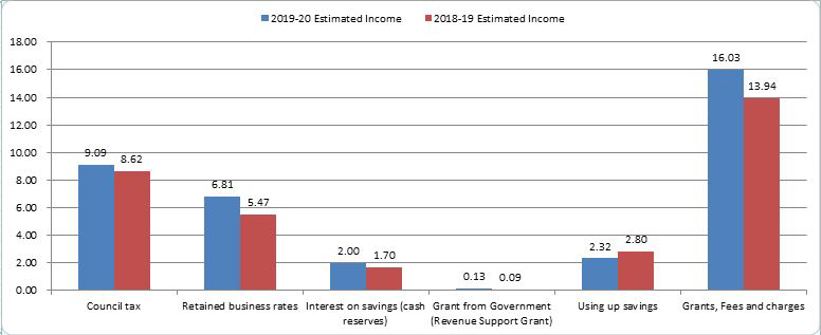 Where does your money go?
The table below shows how we plan to use the money we have available to provide services to you. It compares spending in major service areas this financial year to what we spent last year. The Council Tax and Housing Benefit Figures are shown after deducting amounts we receive from central government to pass onto those receiving support.
Our waste and recycling budget includes the funding to provide this service in Cambridge too. We run a shared service with Cambridge City Council.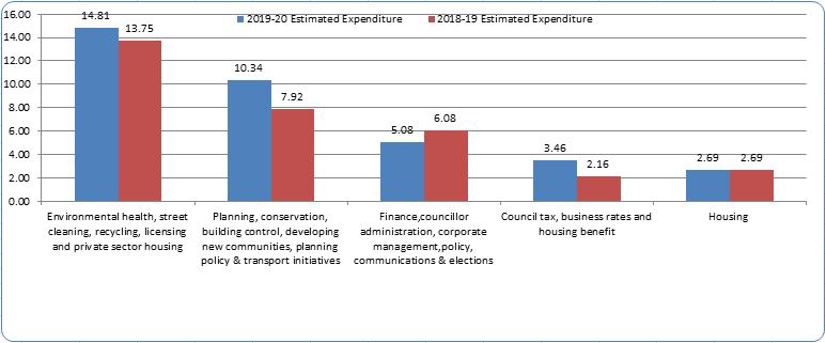 More detailed information on the estimated expenditure for 2018-19 can be found on our Council accounts and Annual Governance Statement page.
Contact Details
Was this web page helpful?