South Cambridgeshire Markets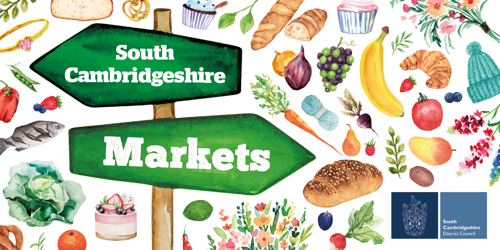 As part of our business plan, our commitment is to help local businesses and economies to grow. One of our objectives is to work closely with local community markets and traders and in our district, we already have several, frequently-run small and well-organised markets taking place each month.
We know markets bring rafts of benefits to local communities and their businesses. They act as springboards for budding entrepreneurs, meeting places for residents and generate community spirit, and we want to enhance this.
This work comes at a time when businesses are beginning to feel more rejuvenated, so it is particularly important to us that market organisers, stallholders and independent businesses get the platform and exposure they deserve.
We hope that by providing directories for both markets and traders, this allows our local events to become more visible and celebrated, while our simple toolkit can be used to steer any budding market organiser in the right direction.