Black History Month Virtual Shop
Week 4:
Dukels: 
Dukels sits on Regent Street in central Cambridge and is a beauty supply store selling haircare products, extensions, cosmetics and skincare for all. Visit their website and Facebook page for the full product range and extra information. 
Week 3: 
Rock of Virtue Eat Out 
Situated on Cherry Hinton Road, Tanisha Broady's eatery provides Cambridge with a taste of the Caribbean. Before moving to the United Kingdom, Tanisha worked as a chef at the Ritz Carlton in Jamaica. All of her food is cooked on the day and is always fresh and tasty - visit her website to see her menu.
Watch Tanisha cook her Jamaican Callaloo under 'Recipes' on the Culture page.  
Week 2:
Ntsama's Chilli Oil and Sauces 
Ntsama is a family business, founded by Joyce Gannon, which create Fusion Artisan Chilli Oils and Sauces, using only fresh ingredients with no additives or artificial flavouring. Visit the website to browse and shop their range of oils, sauces and gift sets. 
Watch Joyce make Nigerian Jollof Rice alongside her chicken and salmon marinades under 'Recipes' on the Culture page.  
Week 1:
Tumi's Creations 
Our own Councillor Dr. Tumi Hawkins makes African themed gift items for personal and home use. She uses African fabrics to make face masks, cushion covers and much more! Visit her shop on Facebook. 
Scarves R Me 
Abi Borinuoluwa's local shop sells scarves, pashminas and jewellery.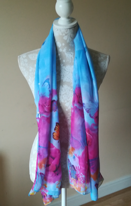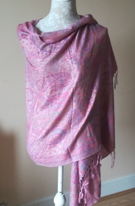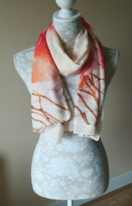 More content will be added throughout the month once confirmed.
Contact Details
Was this web page helpful?