News release from 21/12/2020
Winter grant funding will help South Cambs children get online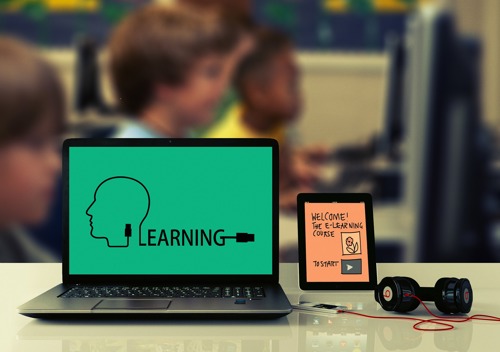 Digitally-excluded children in South Cambridgeshire are to be given a helping hand to get online with funding from a package of grants financed via the Government's Winter Support Grant scheme.
The extra support for children and families aims to ensure vulnerable households do not go hungry or without essential items over the cold winter months as the effects of the Covid virus continue to bite.
South Cambridgeshire District Council is using its £30,000 share of the grant pot allocated to the county to support local charities and community organisations, such as Cambridge Online. The long-established digital charity will help provide data packages or devices to children in families in the District who currently have no internet access, enabling them to get online to learn and keep up-to-date with school work and to socialise this winter. 
Even before the Covid lockdowns, research showed that digital exclusion created additional problems for those already experiencing poverty, with nine million people in the UK struggling to use the internet independently. School closures during lockdowns and staggered returns to classrooms have meant that children in households without internet connectivity have been particularly impacted in their education by not being able to access online learning.
In response to the pandemic, Cambridge Online has been providing free computer tablets and internet connections to isolated people across Cambridgeshire, giving them access to the outside world, such as when ordering food deliveries online or keeping in touch with family and friends. A new team of digital champions has also been supporting people to learn digital skills by 'phone.
With a £5,000 payment from the Winter Support Grant, awarded via the District Council, it will be able to provide devices and data to children who have been particularly affected. For more details, see Cambridge Online,  email to help@cambridgeonline.org.uk or call the Cambridge Online helpline on 01223 300407, quoting 'South Cambs Winter Support Grant'. 
The District Council is also supporting Cambridge Council for Voluntary Service (CCVS) with a £5,000 grant and from Wednesday, January 6, South Cambridgeshire parishes and community groups will be able to apply to the charity for sums of up to £500 for local projects which provide food, fuel and essential supplies. More information can be found at CCVS
Cambridgeshire's District and City Councils, along with the County Council, received a total of £2.2 million in Government Winter Support Grant payments and are working in partnership to ensure the money reaches those most in need. Amongst other areas of help, it will pay for vouchers for all children in the county who receive free school meals to cover additional food costs during the Christmas holidays and February half term, with extra support offered to other families not receiving free school meals but identified by schools as potentially needing extra help.  

South Cambridgeshire District Council is also using its allocation to help fund other schemes in the District, such as the provision of Christmas meals for disadvantaged families and elderly and vulnerable residents in many of its communities.
Cllr Bill Handley (above), South Cambridgeshire District Council's Lead Cabinet Member for Community Resilience, Health and Wellbeing, said: "This Government funding will give a boost to many organisations and charities who are working flat out across our District to help the most vulnerable and those who are really struggling during this awful crisis, particularly families with children. We're especially pleased to be able to help families where children are falling behind in their education because they don't have access to online learning."
Andrew Entecott, chief executive of Cambridge Online, said: "We are thrilled that South Cambridgeshire District Council has recognised how important digital inclusion is for their citizens – especially during the pandemic.  This grant is a real boost for us and will help get more local people set up with their own computer equipment, internet connections and digital skills training provided by our network of volunteer digital champions."