News release from 10/09/2020
'Vital' role of Council grants for voluntary groups highlighted
Council grants to South Cambridgeshire's voluntary community groups, totalling more than £170,000 in the past year, have been described as 'vital' by recipients.
The latest meeting of the District Council's Grants Advisory Committee heard how just over £172,000 in Service Support Grants was handed to 15 local voluntary groups in 2019/20. This is part of a three-year agreement with the groups which will see them receive a total of £402,000 between them by the end of March 2022.
The grants are designed to support local community groups and organisations to deliver a range of services to residents. They focus on the themes of community transport, welfare advice, independent living, supporting parishes and communities, being fit to learn, and preventing and tackling homelessness along with housing advice.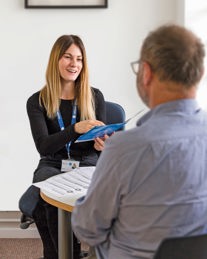 Local Citizens Advice services provide free assistance to South Cambridgeshire residents and received £85,000 in grants from the District Council – with an identical commitment for the next two years. In the last year, advisors at the Citizens Advice Bureau we funded saw more than 5,700 residents from South Cambridgeshire, helping them with a raft of issues including welfare rights, debt and money advice and employment issues.
'Debbie', who has used the services at Cambridge and District Citizens Advice, said: "When I first met with Chloe, Specialist Money Adviser at Cambridge Citizens Advice, I was very anxious, nervous and apprehensive. I had just gone through one of the worst years of my life with my daughter being so ill and being in and out of hospital for almost three months. Obviously, my finances suffered, which only added to the stress of everything that was going on in my life. I found the professionalism and empathy shown by Chloe helped me feel more at ease. Without her help, which was over and above my expectations, I really don't know how I would have got through the last few months. With the added COVID-19 restrictions, the fact that she was still able to stay in contact with me was so much appreciated. I would highly recommend Cambridge Citizens Advice and would feel confident to return for help with any other potential problems/issues I may have, or for guidance I may need in the future."
Elsewhere during the past 12 months, the Farmland Museum and Denny Abbey at Waterbeach received a grant from the Council of £8,500 – and is due to receive identical instalments for the next two years. The Coronavirus pandemic forced the closure of the museum for several months – but it has since re-opened and is now welcoming visitors with free entry between 11am and 5pm from Thursday to Sunday. Admission must be booked in advance.
Steve Archer, Chair of Trustees at the Farmland Museum and Denny Abbey, said: "The grant from South Cambridgeshire District Council is vital in helping our volunteer workforce maintain our independent accredited museum. Such support is particularly important in enabling us to deliver outreach services for those less able to visit the museum – for example by providing memory boxes to care homes – and to tell the story of the historical importance of farming and rural ways of life in South Cambridgeshire. Our connection with local residents and groups provides a sense of stability, belonging and contribution to the community for our volunteers. Thank you to South Cambridgeshire District Council for your continued support."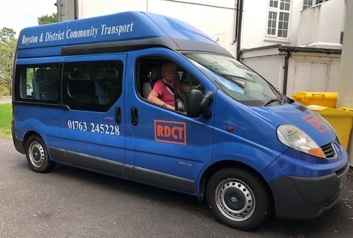 The Royston and District Community Transport (R&DCT) scheme has received £6,000 in the last year, and again will receive the same levels of funding for the next two years. This funding has helped hundreds of frail and elderly South Cambridgeshire residents make essential trips that otherwise they would have struggled to make.
Dr John Hedges, R&DCT Chairman, said: "In the past year, thanks to the support grant from SCDC, R&DCT has supported 534 frail and elderly South Cambs residents to attend medical appointments at their GP practice or hospital on 2,512 occasions, go out for essential shopping 1,158 times and enjoy social outings on 836 occasions. Throughout the worst of the Coronavirus pandemic, R&DCT maintained its service to South Cambs residents for essential hospital visits, for procedures such as dialysis, that could not be provided remotely by health service providers".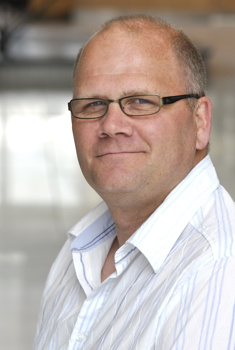 The Chair of South Cambridgeshire District Council's Grants Advisory Committee, Cllr Jose Hales (pictured - above), said: "So many local voluntary organisations have had an especially tough time throughout 2020 as a result of the Coronavirus pandemic, so it was heart-warming to see how these grants have made a real difference during the last year. Whether it be helping residents that are suffering with depression, stress or anxiety, providing valuable Citizens Advice services, supporting the rights of disabled people, promoting re-use and recycling or many other hugely worthwhile activities, all these voluntary organisations are making a significant difference to the lives of our residents. I'm looking forward to hearing more from all of these great local groups in the months and years ahead."
The 15 groups that have received Service Support Grants from South Cambridgeshire District Council for 2019/20 are:
Arts & Minds: £2,500
Citizens Advice: £85,000
Disability Cambridgeshire: £5,000
Care Network: £18,500
Cambridge Council for Voluntary Service: £10,000
COPE: £2,000
Disability Huntingdon (DISH): £3,000
Home Start Royston: £4,000
Reach: £4,110
Royston & District Community Transport: £6,000
The Voluntary Network: £3,000
Cambridge Cyrenians: £1,807
Cambridge re-use: £1,827
Cambridge Women's Aid: £8,628
Farmland Museum and Denny Abbey: £8,500