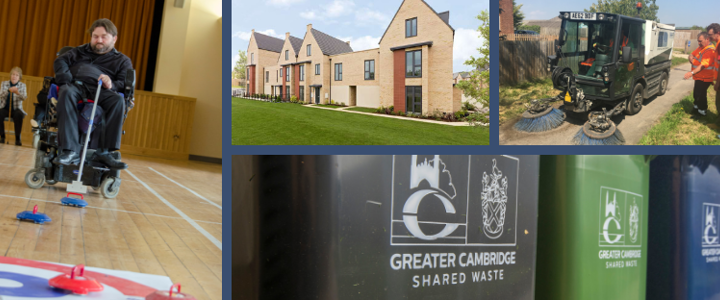 Our Business Plan 2019-2024
We are currently working on our business plan for 2019-24 to set the priorities we will focus on for our communities and businesses.
Our Cabinet have agreed a draft vision, four priorities and the main areas of focus under each one for consultation.
The consultation has now closed, we are currently reviewing your feedback as part of producing our final Business Plan. Councillors will consider the full plan at Council on Thursday 21 February at 2pm. You can read the agenda for the meeting on this part of our website.

Draft business plan 2019-24
What we're about
Putting the heart into South Cambridgeshire by:
Building homes that are affordable to live in
Helping business to grow
Being green to our core
Our current business plan and actions can be found in the aims and objectives section of our website.
Contact Details