News release from 07/10/2020
Streetlight upgrade to reduce energy use and cut parish bills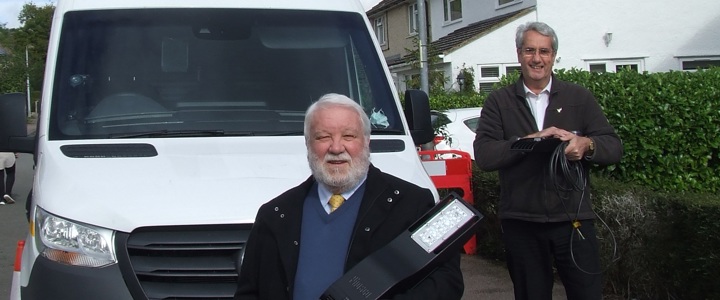 1,800 streetlights across South Cambridgeshire are being replaced with low energy LEDs by the District Council to cut energy bills, reduce light pollution, and improve lighting.
Most streetlights across Cambridgeshire are the responsibility of the County Council. However, South Cambridgeshire District Council is responsible for maintaining around 1,800 lamps within 84 villages, while parish councils pay their electricity bills. These bills will come down because of the investment, saving parish councils money.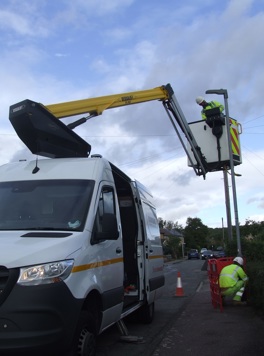 A rolling programme to invest up to £1.38million on replacing all the District Council's streetlights, including columns and brackets, with low energy LED versions.
Each LED will be fitted to provide the equivalent light output to the lamp it replaces and improve the control and quality and of the light.
The LEDs chosen are a slightly warmer colour temperature to those generally, to make them as comfortable as possible for people and wildlife.
The upgrade work is expected to be completed in March next year.
South Cambridgeshire District Council's Lead Cabinet Member for Environmental Services and Licensing, Cllr Brian Milnes, said: "We want to do everything we can to reduce the carbon footprint of South Cambridgeshire – and this is another small step towards our much wider aspirations for a zero carbon district by 2050. I'm pleased that, in addition to the energy being saved by these new lights, parish councils will also benefit from reduced electricity bills. This will leave them with a little extra to spend in their villages, which is especially useful as we continue to deal with the ongoing impacts of the Coronavirus pandemic."
The work is being carried out by Bouygues Energies and Services who will be stripping out and recycling the old lanterns as they take them down. This week, their contractors have been working on the upgrade in Linton. One of South Cambridgeshire District Council's Local Members for Linton ward, Cllr John Batchelor, has witnessed some of the work, and said: "I think it's absolutely great. It confirms our commitment to be greener than green, so it is very welcome. I hope our parish councils will be keen about this scheme as it will save them money, as well as being more energy efficient."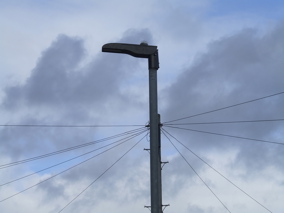 Fellow member for Linton ward, Cllr Henry Batchelor, added: "It's very exciting that Linton is one of the first villages to have the new LED lights. I think it shows that the District Council are taking their pledge to be Green to the Core seriously and I look forward to seeing this scheme rolled out district wide."
Being green to our core is one of the Council's top four Business Plan priorities and upgrading the streetlights to LEDs is one of the aims within that plan. Other recent achievements as part of this theme include:
The Council adopting the first ever Zero Carbon Strategy for South Cambridgeshire
The Greater Cambridge Shared Waste Service with Cambridge City Council purchasing its first all-electric bin lorry
Running another round of the successful Zero Carbon Communities grant scheme, giving communities the chance to bid for a share of £100,000 to spend on local carbon reduction projects
Helping deliver a group buying scheme for solar panels as part of the Solar Together Cambridgeshire initiative
Helping to facilitate the opening of Northstowe's first allotments