News release from 03/04/2019
Refugee families to be offered homes in South Cambridgeshire
Up to five refugee families who have fled war-torn countries are to be offered homes in South Cambridgeshire within the next year, the District Council has confirmed.
At a Cabinet meeting today (Wednesday 3 April) Councillors confirmed a commitment to offer a genuine humanitarian response to families requiring urgent medical treatment, who are survivors of violence and torture and include women and children. This will include families who have been forced from their homes in Syria, Iran or Sudan.
It is not anticipated that the waiting time for families in the greatest need, who are already on the Council's housing waiting list, will change because of the decision. The Council will be able to decide which housing it offers to the programme. Therefore, the authority will ensure that these decisions have the least impact on existing levels of need within the district.
Assistance will be given through the Syrian Vulnerable Persons Resettlement Scheme and The Resettlement of Vulnerable Children Scheme.
The plans will see South Cambridgeshire District Council work with an existing resettlement team at Cambridge City Council to ensure families have practical support in place to help them to integrate and thrive in their new homes and communities. The City Council has recently surpassed its target to resettle more than 100 refugees.
The resettlement team ensures the families have access to Arabic speaking support workers, are welcomed to the UK, are helped with registration for welfare support and other relevant services. They will liaise with the local education authority to ensure school places are available on the family's behalf.
South Cambridgeshire District Council's latest Business Plan, agreed in February, includes a pledge to work with partners to support the needs of refugees and asylum seekers.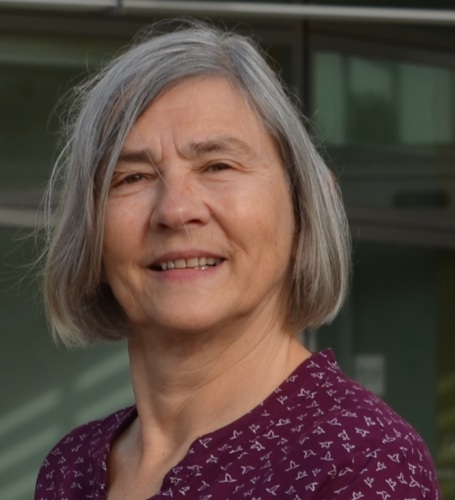 Cllr Hazel Smith (pictured - above), Lead Cabinet Member for Housing in South Cambridgeshire, said: "While South Cambridgeshire has to be one of the best places to live in the country, Syria has to be one of the worst places to live in the world. Families that are running from this and other war-torn countries have been through horrendous experiences and it is our duty as human beings to help when we can. The refugee families arriving in South Cambridgeshire in future will find caring, friendly and welcoming communities. I'm incredibly pleased that we'll be helping these very deserving families to start new lives here."
The report on this topic that was discussed at the Council's Cabinet meeting is available to read on this part of our website.