News release from 03/10/2018
Put trust in us and we will deliver on housing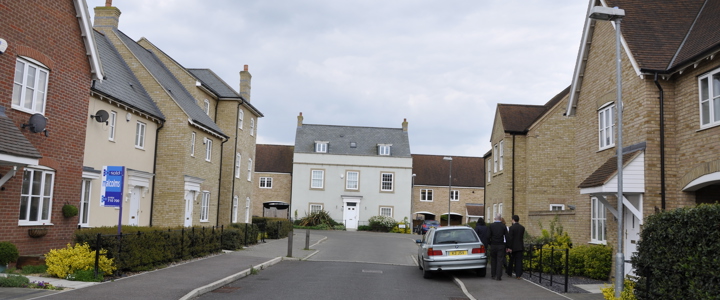 Council leaders have called on Government not to tie up an opportunity to deliver hundreds of new Council houses in red tape.

The call from South Cambridgeshire District Council follows an announcement by the Prime Minister at the Conservative party conference today (Wednesday 3 October) that the cap on borrowing which currently means the Council cannot access more funding to build Council houses will be scrapped.
Councillors have already said that delivering more housing that is affordable for everyone to live in is a top priority, and even with restrictions in place almost 100 Council homes have been built in the last three years.

The proposed scrapping of the borrowing cap could mean hundreds of new homes can be delivered faster.


The Council already has plans for up to a further 200 new Council houses to be built over the next five years – but councillors have said that if the Government put trust in Councils the additional borrowing could deliver many more homes for local people in need.
Cllr Hazel Smith, South Cambridgeshire District Council's Lead Cabinet Member for Housing, said: "This announcement is potentially brilliant news for the many people who urgently need a Council house to live in. The important thing now is that the Government puts their trust in us to deliver, which we will do, and not attach unnecessary and stifling levels of bureaucracy to tie our hands.
"We have a brilliant record of delivering Council housing and we need this to give us the tools to transform the amount of homes we can deliver for our communities. We understand from the announcement that this restriction will be lifted in 2022, but as always, the devil is in the detail. We will continue to prioritise housing and make sure we are building new Council houses, as well as working to ensure we are in the best position possible to capitalise on this funding opportunity."