News release from 30/04/2019
Proposals submitted to demolish listed Drying Shed in Sawston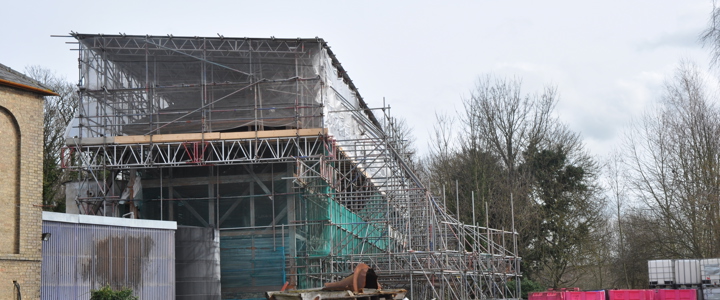 Plans have been submitted to demolish a listed Drying Shed in Sawston that was used to treat and dry animal skins and hides to produce leather.
A 3-week consultation has now been launched by South Cambridgeshire District Council today (Tuesday 30 April) so people can have their say on the plans to demolish the Drying Shed which has not been in use since the mid-70s.
The building currently has scaffolding around it and an independent survey commissioned by Historic England in 2017 has been submitted as part of the application.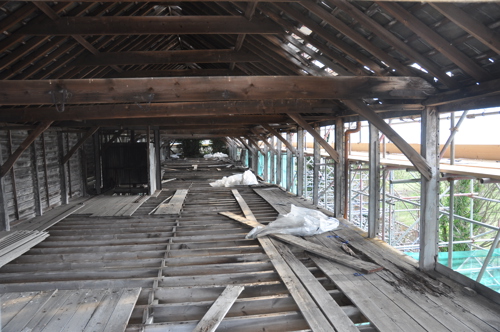 The current cost of repairing the building is estimated to be £1.2 million. The work required, which might include the use of a steel frame, would mean the building would not retain its historical value.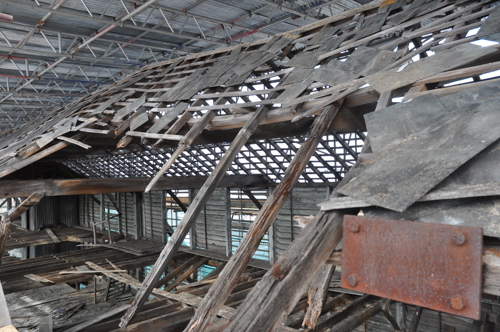 The owners, Hutchings and Harding Ltd, have been working with public bodies for over 40 years to try to raise funds to repair the tannery building or find an alternative use. This has not been successful and they now say that "the extent of works required would entail the full reconstruction of the building rather than just repair".
Thomas Evans works, based on the site off the High Street, is the sole remaining manufacturer of chamois leather in the UK and is one of only 5 manufacturers worldwide. 25 people are employed at the site from the local area and the owners have said they are committed to maintaining a working tannery on the site.

Built in the 19th Century, the Drying Shed is Grade II* listed.

You can comment on the proposals during the consultation by using the reference number S/1483/19/LB. The consultation closes on Tuesday 21 May 2019.
Cllr Dr Tumi Hawkins, South Cambridgeshire District Council's Lead Cabinet member for Planning (pictured above), said: "I have visited the site and the Drying Shed is in a very poor condition. We have invested a huge amount of officer time and Historic England has invested over £200,000 to try to protect it from deteriorating further, allow the building to be surveyed and to find an alternative use. I'd encourage people to let us know your views during the consultation, then our Planning Committee's job will be to assess the facts and make a decision on the future of the building based on all the available evidence."