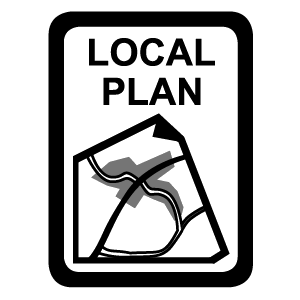 Statement of Community Involvement
Greater Cambridge Statement of Community Involvement
The Councils sought your views and comments on the draft Statement of Community Involvement (SCI) which sets out how Cambridge City Council and South Cambridgeshire District Council will engage the public in planning matters.  The draft SCI sets out the steps that will be taken across planning policy, development management and neighbourhood planning to ensure meaningful engagement in the preparation of documents and determining applications.
The SCIs for both Councils are now out of date and need to be reviewed. In addition a joint SCI for South Cambridgeshire District Council and Cambridge City Council has been prepared to reflect current planning legislation, evolving best practice and the new working structures of the Shared Planning Service in respect of moving towards a jointly prepared Local Plan for Greater Cambridge, the joint North East Cambridge Area Action Plan, and in development management processes.
The consultation ran from Monday 11 February to 5pm on Monday 25 March 2019, as set out in the Public Notice. You can view the consultation documents and all the responses online using the interactive online consultation system.
Consultation Documents
Equalities Impact Assessment - considers the impact of proposals on people that live in, work in or visit the area:
What happens next?
Following the consultation, the comments received will be considered and amendments made to produce the final SCI. This will then be taken to committees at both Councils for approval in late June/early July 2019. The SCI will be published on both Councils' websites, and used to inform future engagement in planning matters.
How can I be kept informed?
Individuals and organisations can opt-in to receiving future mailings in relation to the Greater Cambridge Local Plan or Strategic Housing and Economic Land Availability Assessment by logging in to the Cambridge City and/or South Cambridgeshire District consultation databases and choosing the 'areas of interest' that you would like future mailings about. When you log in, you will find the list of 'areas of interest' under 'My Details'.
Adopted South Cambridgeshire Statement of Community Involvement
We adopted the Statement of Community Involvement (SCI) on 26 January 2010.
In 2018, specific requirements relating to SCIs were brought into force by the Neighbourhood Planning Act (2017). To meet the requirement that the SCI includes specific information around the support that is available for Neighbourhood Plan preparation, SCDC has prepared an Addendum to the SCI.
Further Information
If you would like further information, please contact the Greater Cambridge Shared Planning – Planning Policy Team on:
Contact Details
Was this web page helpful?