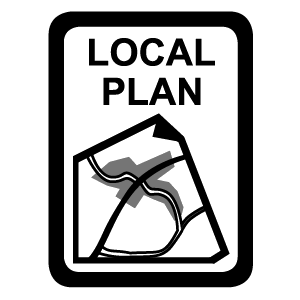 The Government has introduced a requirement for local planning authorities to compile a Brownfield Land Register. This lists all the brownfield sites considered suitable for housing development.
Through Brownfield Registers, a standard set of information will be kept up-to-date and made publicly available to help provide certainty for developers and communities and encourage investment in local areas.
What is Brownfield land?
'Brownfield' (previously developed land) land is defined in Annex 2 of the National Planning Policy Framework as:
"Land which is or was occupied by a permanent structure, including the curtilage of the developed land (although it should not be assumed that the whole of the curtilage should be developed) and any associated fixed surface infrastructure. This excludes land that is or has been occupied by agricultural or forestry buildings; land that has been developed for minerals extraction or waste disposal by landfill purposes where provision for restoration has been made through development control procedures; land in built-up areas such as private residential gardens, parks, recreation grounds and allotments; and land that was previously developed, but where the remains of the permanent structure have blended into the landscape in the process of time."
What is the Brownfield Land Register?
The Town and Country Planning (Brownfield Land Register) Regulations 2017 require each local planning authority to prepare and publish a Brownfield Land Register by 31 December 2017 and update it on an at least annual basis.
The purpose of Brownfield Land Registers is to provide up-to-date and consistent publicly available information on sites that local authorities consider to be appropriate for residential development.
The Government has published guidance to support local planning authorities in preparing and publishing Brownfield Land Registers. The guidance includes a template for compiling the Brownfield Land Register.
The Brownfield Land Register includes brownfield land that accords with the NPPF definition and the following criteria:
0.25ha. / 5 dwellings or more,
suitable in planning terms (in accordance with the National Planning Policy Framework and policies in the Development Plan),
available (the landowner / promoter has expressed an intention to sell or develop the land and there are no known impediments to it being delivered),

achievable (development is likely to start within 15 years).
The register is compiled in two parts:
Part 1 is a comprehensive list of identified brownfield sites.
Part 2 is a list of sites the Council considers appropriate to give
'Permission in Principle

'

.
South Cambridgeshire Brownfield Register
The Brownfield Land Register provides publicly available information on all known brownfield sites in South Cambridgeshire using data from the Council's Development Plans and sites with planning permission.
The Brownfield Land Register comprises a text file of data and a polygon GIS layer format:
Map of Brownfield Land Register sites

The map shows the sites included within the South Cambridgeshire Brownfield Land Register - click on the map to view a larger, interactive version - please be patient as the map does take some time to load, this is an issue that we are looking into.
Future Reviews of the Register
The South Cambridgeshire Brownfield Land Register will be reviewed on an annual basis.
Contact Details
Was this web page helpful?