News release from 13/10/2020
New homes by Christmas beckon for South Cambs tenants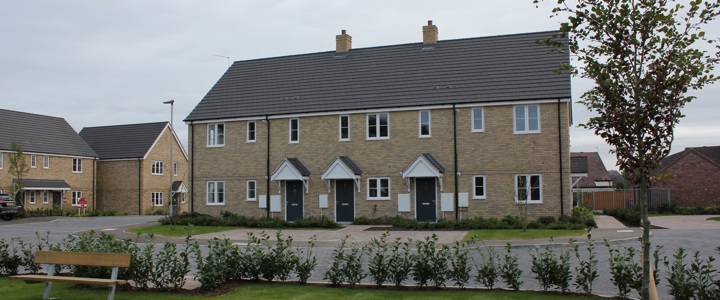 Nine new top quality, energy-efficient council homes at Foxton, which are the latest in a rolling programme of new homes, will see tenants moving into their South Cambridgeshire District Council properties in time for Christmas.
With five housing projects due to come online during the winter months, there will be 54 new Council properties in total where tenants will be handed the keys to brand new homes.
Building homes that are truly affordable to live in is one of the Council's top four Business Plan priorities. This means creating communities in locations where people have good access to facilities and transport links, so they can genuinely afford to lead a happy and healthy life.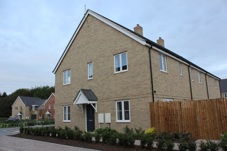 The nine properties at Challis Close in Foxton will see new tenants and shared-ownership buyers start to arrive this week. There are four one-bed maisonettes, two two-bed semi-detached houses, two three-bed semi-detached houses and a two-bed terraced house.
Clustered around a village green with a play area, all boast energy efficient features such as high levels of insulation, double glazing, LED lighting and affordable gas heating, and they come with a garden and garden shed, plus private off-street parking spaces.
Six of the properties are being tenanted on ten-year terms through the Council's housing department via Home Link, while the remaining three are marketed for shared ownership.
All homes are being allocated to those with a proven local connection to Foxton or South Cambridgeshire, such as working in the village for 16 hours plus per week for the last 12 months, living in the village for five years out of the last eight or with family who have lived in the village for five-plus years.
In the coming months, four more local Council housing projects will start to become available. At Teversham, five new homes will be ready in late November. Four properties each at Toft and West Wickham will also become available this winter, and 32 properties at Hardwick will be released over a longer phased period.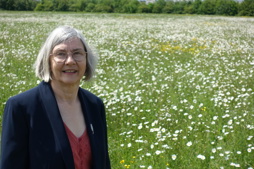 South Cambridgeshire District Council's Lead Cabinet Member for Housing, Cllr Hazel Smith (pictured - left) said: "Housing, both to buy and to rent privately, is just so expensive in South Cambs, even for a couple both earning a decent wage. The shared ownership and affordable rented properties we are building are really needed to enable more people to have the home they've been waiting for. We already have around 5,500 homes on our books and we are committed to increasing the number of energy efficient council homes built every year for our local residents."
South Cambridgeshire District Council's Local Member for Foxton ward, Cllr Deborah Roberts, added: "I'm delighted as the local member to see these becoming available for Foxton residents. We've had an amazing amount of people interested in them. Having been around the houses, I'm as pleased as punch at the quality that we're able to offer people. They're as good as anything in the private sector; beautiful homes. I hope those moving in will be really pleased and very happy for years to come."
Rob Hall, Deputy Managing Director at the Hill Group, the award-winning developer who built the homes, commented: "As a locally based housebuilder, operating for over 20 years in Cambridgeshire, we understand that providing high quality and affordable housing is as much in need in rural locations as it is in urban centres. These sustainable homes are crafted to our exacting standards, in a prime setting within the village, and we are delighted to deliver them on behalf of South Cambridgeshire District Council."