News release from 13/03/2019
Multi-million pound investment could unlock low carbon community on the edge of Cambridge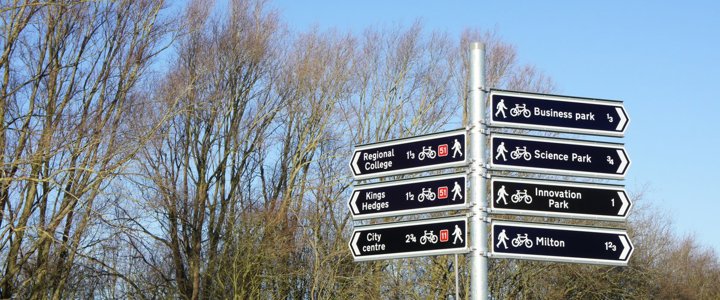 A proposed low carbon district on the edge of Cambridge has received a multi-million pound funding boost today after the Chancellor announced it was one of four schemes in the country set to be awarded a share of £717 million.
Council leaders and Anglian Water Group have welcomed the announcement today as the funding will unlock one of the last remaining brownfield sites for regeneration, currently home to Anglian Water's Water Recycling Centre.
The project was prioritised by the Cambridgeshire and Peterborough Combined Authority for the Housing Infrastructure Fund in 2017.
Partners have stated that the North East Cambridge area now has potential national and global significance for development as the first new UK Urban Quarter outside Metropolitan areas.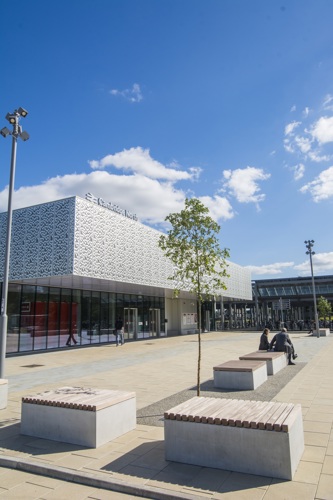 Cambridge is the fastest growing economy in the UK but Greater Cambridge needs to address considerable challenges around housing and transport in order to ensure that it can continue to prosper.
The site, beside the new Cambridge North station and the guided busway, and adjacent to Greater Cambridge's renowned Science and Innovation Parks, means this is a highly accessible and sustainable location.
By relocating the Water Recycling Centre, it will unlock the development of thousands of homes, including around 5,000 on land owned by Anglian Water and Cambridge City Council, while enabling a further 3,000 homes to be built on adjacent land, as well as supporting proposed employment growth in the area.
The Greater Cambridge Shared Planning Service, a partnership between South Cambridgeshire District and Cambridge City Councils, is asking for people's thoughts on the aspirations for the area and the issues and options to be addressed.
These responses will be used to help put together a draft area action plan for North East Cambridge. The consultation runs until 5pm on Monday 25 March.
The current consultation asks local residents and businesses questions on a range of issues. This includes what sort of place the new development should be and how it could complement the existing communities nearby.
The councils are looking at ideas to reduce the reliance on cars within this new community, so development does not add more congestion to local roads. It is also hoped that the development can help contribute to the aspirations of both councils to make Cambridge City and South Cambridgeshire carbon-neutral by 2050.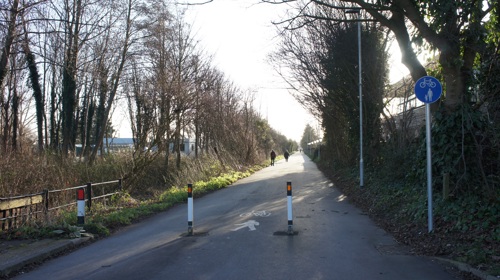 Comments are also being invited about the types of development that could take place and any constraints influencing how the area is developed.
The next stage of the project will be to conclude funding arrangements, and progress consultation for both the proposed relocation site and the emerging plans for the development of the existing site and wider area.
Cllr Lewis Herbert, Leader of Cambridge City Council, said: "It is great news for the Cambridge area that the joint bid has been successful.  This major injection of Government funding will help the Water Recycling Centre to move and badly needed new affordable and market housing to be built in its place in a great location. Over the next decade this will help both councils tackle the severe housing shortage locally, including many more homes at affordable rents.
"Working with South Cambridgeshire and Anglian Water and our wider partnership, we are ready to start on the detailed plans and delivery needed to create a sustainable and successful new North East Cambridge community, fully connected with the people and businesses living next door, along with great transport links across the city and wider region.
"The Government green light makes it even more important to get planning policies for the site right, and that local people and organisations tell us their priorities.  We want to hear all views on shaping that new community via the North East Cambridge Action Plan that the two councils are working on.  People have until 25 March to have their say."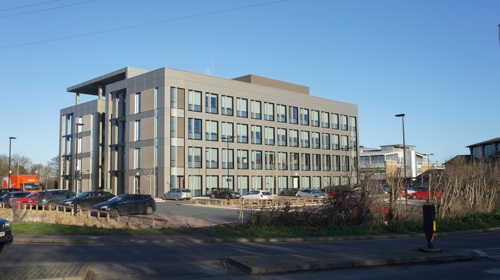 Cllr Aidan Van de Weyer, Deputy Leader and Lead Cabinet Member for Strategic Planning at South Cambridgeshire District Council, said: "We have huge ambitions for developing a low carbon new community on this site and the funding from Government to relocate the Water Recycling Centre is key to realising its full potential.
"We know that people in South Cambridgeshire will want to know where the Water Recycling Centre will be relocated to, but we are just at the very start of the process for deciding this.
"What I can say is that we will be working hard with Anglian Water and the relevant planning authorities to ensure the process is robust, transparent and gives people good opportunities to have their say.
"We also think there is a real positive opportunity here to develop a brand-new modern facility which will resolve some of the issues people living near the current Water Recycling Centre experience."
Mayor James Palmer said: "Bringing forward the Cambridge Northern Fringe East site has been an important priority in the Combined Authority's mission to increase housing delivery and foster economic growth.
"I'm delighted the Chancellor in his Spring Statement was able to announce his support for the scheme. It is testament to the work of all the partners involved in putting together a compelling scheme which has attracted this Government investment.
"And while this is a hugely significant step forward, there is now much work to be done in ensuring that we get on and deliver a much-needed new, exciting, thriving, low-cost and sustainable community in which people can live."
Fiona Bryant, Strategic Director at Cambridge City Council and project sponsor, said: "We are absolutely delighted that the successful bid offers the opportunity to relocate the Water Recycling Centre and realise the opportunity working with our Local Authority partners, other  partners and development partner, U+I,  to bring forward truly sustainable development in alignment with the growth planned in the  surrounding area, creating a place where a new community can live, work, play and learn."
Central to Anglian Water's strategy is enabling sustainable growth and providing continuous improvements for its customers. John Cormie, Group Property Director at Anglian Water said: "We have been working with Cambridge City Council and the Combined Authority over the past few years as they have developed their plans for the city's continued growth and prosperity. 
"News of the successful bid will fund the important next steps of site search, design, consultation, selection and planning consent for the relocation of our existing Water Recycling Centre from Milton Road and, critically, at no cost to our customers.  
"We are committed to continuing to work in partnership with the City Council, South Cambridgeshire District Council, Cambridgeshire & Peterborough Combined Authority and development partner, U+I, to deliver the vision for a new and innovative quarter for Cambridge, ensuring it is policy compliant and planned, designed and developed with the use of sustainable modes of transport, and that it is built to be environmentally sustainable, low carbon and to the highest standard of water efficiency creating a high quality and sustainable place to live and work."  
Anglian Water will soon begin a consultation process for relocating the existing Water Recycling Centre from Cowley Road with communities and stakeholders.