News release from 15/07/2019
More than 90 new Council homes under construction across South Cambridgeshire
More than 90 new Council homes are currently being built across six sites in South Cambridgeshire – with around 170 more in the pipeline.
A priority in the Council's Business Plan that was agreed in February this year is to bring forward housing that is truly affordable for everyone to live in – and that includes doubling the number of energy-efficient Council homes built each year.
Within the last year, 44 new Council homes have been completed in Gamlingay, Great Abington, Longstanton and Waterbeach. These are a mixture of affordable rent and shared ownership properties.
91 further Council homes are now being constructed in Caldecote, Balsham, Great Abington, Waterbeach, Hardwick and Foxton.
Additionally, there are plans for a further 178 Council homes currently in South Cambridgeshire District Council's pipeline.
The Council homes currently under construction are being built by housebuilders including Hill, Enterprise and Wheatley.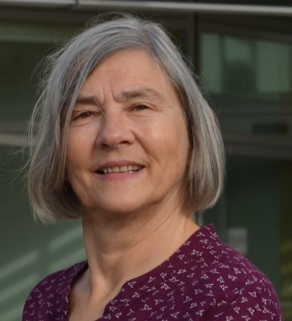 South Cambridgeshire District Council's Lead Cabinet Member for Housing, Cllr Hazel Smith (pictured - above), said: "Our ambitious Business Plan pledges to double the number of energy-efficient Council homes that are being built in South Cambridgeshire and it's great to see that progress is already being made. Our Council house building programme involves close working not only with housebuilders, but communities and parish councils too. The price of housing remains a big issue for residents and by delivering new properties of our own, we are taking a lead and trying to help. We're also investigating where to deliver low-cost housing for essential local workers and supporting people to build their own homes. Alongside this, our housing team play a key role in preventing homelessness and providing support for vulnerable people. We want to build vibrant communities in places where people have good access to facilities and transport links so they can genuinely afford to lead a happy and healthy life."
South Cambridgeshire District Council owns and maintains around 5,500 Council homes. South Cambridgeshire residents requiring housing can bid for these properties as they become available, with priority given to those in the greatest need.
You can get more information about Council housing by visiting the Housing page.