News release from 15/03/2019
Letter from Government confirms £227 million to move Water Recycling Centre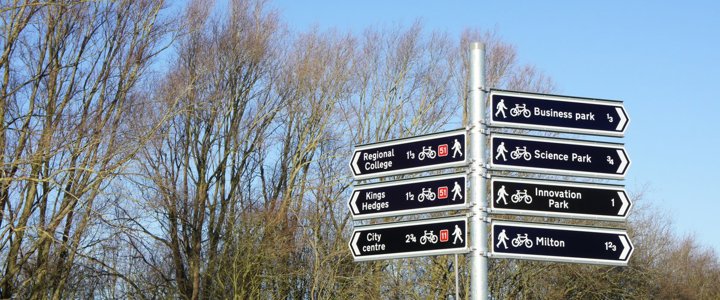 £227 million Government funding to relocate a Water Recycling Centre and unlock a new low carbon community on the edge of Cambridge has been confirmed after local councils, Cambridgeshire and Peterborough's Mayor and Anglian Water received a letter from Housing Minister, Kit Malthouse.
The news follows an announcement during the Government's spring statement by the Chancellor on Wednesday (13 March) that relocating Anglian Water's Water Recycling Centre, which currently sits beside the new Cambridge North station and the guided busway, and adjacent to Science and Innovation Parks, was one of four schemes to share £717 million Housing Infrastructure funding.
The full amount bid for under the Housing Infrastructure Fund was awarded to the project meaning it is possible for it to be carried out.
The site that is currently home to Anglian Water's Water Recycling Centre on the edge of Cambridge is the last remaining brownfield site for regeneration.
The regeneration of the site and surrounding area is being delivered by Cambridge City Council, South Cambridgeshire District Council and Anglian Water.
Anglian Water will soon begin a consultation process for relocating the existing Water Recycling Centre from Cowley Road with communities and stakeholders.
Cllr Aidan Van de Weyer, Deputy Leader and Lead Cabinet Member for Strategic Planning at South Cambridgeshire District Council, said: "We have huge ambitions for developing a low carbon new community on this site and the funding from Government to relocate the Water Recycling Centre is key to realising its full potential.
"We know that people in South Cambridgeshire will want to know where the Water Recycling Centre will be relocated to, but we are just at the very start of the process for deciding this.
"What I can say is that we will be working hard with Anglian Water and the relevant planning authorities to ensure the process is robust, transparent and gives people good opportunities to have their say.
"We also think there is a real positive opportunity here to develop a brand-new modern facility which will resolve some of the issues people living near the current Water Recycling Centre experience."