News release from 10/07/2020
Fly-tipper fined for dumping waste
A fly-tipper has been fined for dumping waste in Waterbeach thanks to quick-thinking residents and an investigation by South Cambridgeshire District Council.
Residents alerted the Council to rubbish being dumped just off Bannold Road back in early March – reporting it via the authority's website and via its Facebook page. The quick-thinking passers-by also provided photos showing a white van, with full number plate captured.
Council officers visited the scene within hours of the report being received to assess the fly-tip and begin searching for evidence. The household rubbish left included plastic sheeting, garden waste and discarded plant pots. An investigation was started and the waste was removed by the Council, with assistance from a local resident who offered to re-use what they could.
The first step of the investigation was to establish the registered keeper of the van spotted at the scene and captured on photographs. This led a Council Environmental Health Enforcement Officer to a rental company in Cambridge, who provided a detailed breakdown of the vehicle's movements on the day in question – along with information about the renter from their driver's licence.
Checks were then made to confirm the renter still lived at the address they gave, and a visit from the Enforcement Officer followed. The person confirmed that they had rented the van, but said they were not driving it at the time and refused to say who was. Despite further attempts to speak with the renter, no more information was forthcoming.
As a result, the renter was issued with a Fixed Penalty Notice of £400, or £240 if paid within 10 days, for being in control of a vehicle used in the course of illegal waste dumping.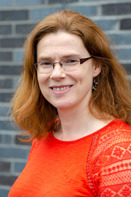 South Cambridgeshire District Council's Lead Cabinet Member for Environmental Services and Licensing, Cllr Bill Handley (pictured - above left), said: "I want to personally thank the passers-by who spotted this fly-tipping and alerted us to it. This fine was only possible thanks to their quick-thinking and rapid response. Fly-tipping is a blight on the environment and our communities regularly tell us how much they hate it. That's why one of our Business Plan priorities is to tackle it.
"If you see fly-tipping taking place, don't approach whoever is doing it, but from a safe distance note the time, location, vehicle details and what's being tipped; then call 999 to report an environmental crime taking place. If you discover a fly-tip after it has taken place, again make a note of what you see, but rather than calling the police, visit the Council's website and report it online.
"Most fly-tips originate from household waste, so if you pay someone to take your rubbish away, it is essential that you check that they are a responsible carrier. The way to do this is to go to the Environment Agency's website, which has a search function, and check that they have a Waste Carrier's Licence. Doing this will give you peace of mind that your rubbish isn't going to end up as fly-tipping because, if it does, you could be fined too. Another safe way to dispose of your rubbish is to use the Council's bulky waste collection service."
One of the Council's Members for Milton and Waterbeach Ward, Cllr Judith Rippeth (pictured - above right), added: "This is an excellent result in tracking down this sort of crime which is notoriously difficult to bring to prosecution. My thanks go out to the Council's Enforcement Team and to the vigilant members of the public. The more of us who report fly-tipping quickly, the better, to enable us to clamp down on it."
Report fly-tipping that you come across to the Council.