News release from 14/05/2019
First part of new town agreed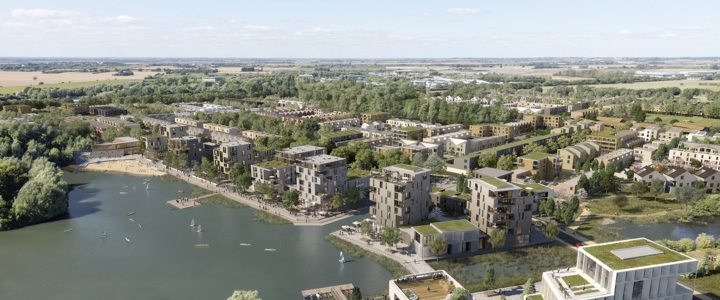 Plans for up to 6,500 homes at a new town north of Waterbeach have been agreed, along with road, cycle and public transport upgrades, community facilities, schools, parks and woodlands.
South Cambridgeshire District Council's Planning Committee held an extraordinary meeting yesterday (Monday 13 May) and gave the green light to Urban&Civic's outline plans to develop the former Waterbeach barracks site. This is the western half of the site that is allocated for a new town in the authority's recently adopted Local Plan.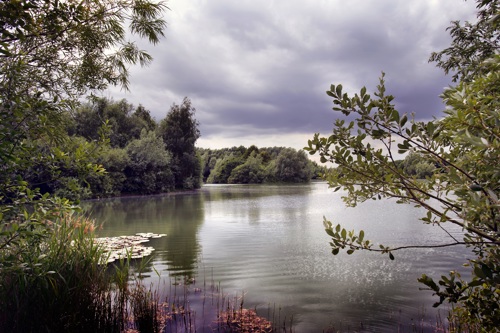 The proposals include provision for at least 1,950 affordable homes. A total of 43% of the site covered by the application will be open space including recreation areas. The plans will also see enhancement and creation of woodlands, grasslands and wetlands to improve the green environment for plants, animals and residents as well as a new local centre focussed around the existing lake.
The decision is accompanied by a requirement through a legal agreement for £141 million developer funding towards new local services and facilities. These contributions will include funding towards local transport upgrades, including improving junctions along the A10 at Car Dyke Road / Waterbeach Road (the 'Slap-up' junction) and Landbeach Road / Humphries Way. Traffic calming measures are also planned in Waterbeach and in neighbouring villages.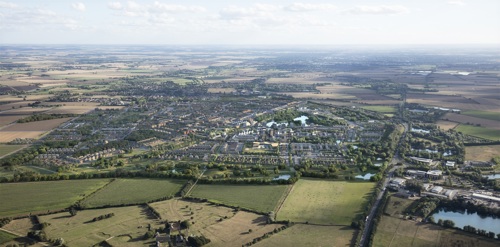 A new cycle way connecting Waterbeach to Cambridge Science Park and Cambridge Regional College will be constructed, along with three cycle crossings over the A10, a cycle connection to Cambridge Research Park and a three-metre wide walking and cycle-way between Waterbeach and Milton.
Local bus services will also be changed to higher frequencies and a temporary park and ride will be established within the new town site.
Further facilities that will come forward as part of this area of the new town include:
A secondary school, three primary schools and special needs school
A healthcare centre and library
A leisure centre with a swimming pool
Four community centres
29 hectares of outdoor sports space
Seven hectares of allotment and community orchard space
Play parks, recreation areas and woodlands
Back in February, a Supplementary Planning Document (SPD) including a vision to create a thriving new town north of Waterbeach was adopted by South Cambridgeshire District Council. This sets out the authority's aspirations for the new town on and around the former barracks site. It outlines aspirations for the new town to be as environmentally-friendly as possible, and considers factors like how people will move around, with walking and cycling prioritised to reduce the use of private cars. The relocation of Waterbeach Railway Station, in line with Local Plan policy, was granted planning permission in September last year.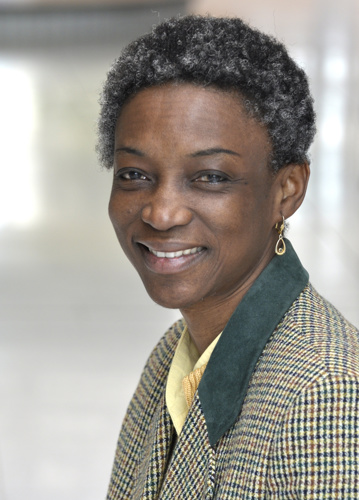 South Cambridgeshire District Council's Lead Cabinet Member for Planning, Cllr Dr. Tumi Hawkins (pictured - above), said: "This is a significant step forward in the delivery of our Local Plan aspirations for the area. In supporting this proposal, the Council has carefully considered all of the concerns and opportunities that housing delivery at this scale entails.
"We know transport is one of the main concerns with any new development. That's why we're working extremely closely with Urban&Civic to agree a package of transport upgrades that not only include improvements to junctions on the A10, but also major improvements to local cycle and walking routes and bus services. We're also continuing to work with the Cambridgeshire and Peterborough Combined Authority on larger-scale options to improve the A10.
"This proposal plays an important part in ensuring that the Council can secure the delivery of the new homes and high-quality places to live and work that we know we need."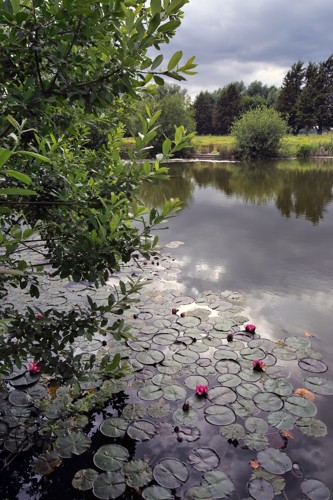 Tim Leathes, Development Director for Urban&Civic, who are the Development Manager appointed by the Ministry of Defence to take forward development of the site, said: "Waterbeach Barracks is the best brownfield site in the country, located uniquely in an area with huge housing need. It has been a very intense five years of work pulling together with local communities and partners the right vision for the unique opportunity that the Barracks presents economically, environmentally and socially, to create an exemplar sustainable community. With medical staff from Papworth already living in refurbished accommodation and local residents using facilities on site every day, we are looking forward to getting going with the next stage of planning and preparatory works over this Summer, opening up the amazing lake next year and delivering much needed homes and facilities from 2022."
Further detailed planning applications that set out the more precise arrangements for the site, called reserved matters applications, include the appearance, landscaping, layout and scale will be submitted to South Cambridgeshire District Council by Urban&Civic in future.
A separate application for up to 4,500 new homes on the eastern half of the planned new town site was submitted by different developers, RLW Estates, in June last year. Their application, which covers land between the former barracks and railway line, is still being assessed by the Council.
The report considered by the Council's Planning Committee can be found within the meeting agenda on this part of our website.