News release from 16/12/2020
Financial support for South Cambridgeshire's pubs now available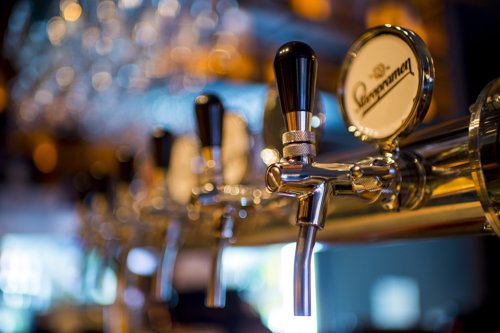 Pubs in South Cambridgeshire, where under half of the income comes from food, can now apply for Government financial support via the District Council.
The Government's Christmas Support Payment (CSP) has been introduced as a form of additional support over the festive period for 'wet-led' pubs in areas under Tier 2 or 3 restrictions. South Cambridgeshire is currently in Tier 2.
To claim the grant, which is administered by the Council, local pubs which derive less than 50% of their income from food sales can receive a one-off payment amounting to £1,000 each. Businesses may receive more than one grant where they have more than one eligible property.
Under normal circumstances (without local or national restrictions in place) the pubs must:
Be open to the general public
Allow free entry other than when occasional entertainment is provided
Allow drinking without requiring food to be consumed and permit drinks to be purchased at a bar
Must have been trading on 30 November 2020 (wet-led pubs that were still trading but closed by local/national lockdowns will be eligible)
Eligible businesses in receipt of other Local Restrictions Support Grants (such as LRSG or ARG) may also apply.
Businesses NOT eligible for the scheme include pubs which receive over 50% of their income from food sales, restaurants, cafes, nightclubs, hotels, snack bars, guesthouses, boarding houses, sporting venues, music venues, festival sites, theatres, museums, exhibition halls, cinemas, concert halls and casinos.
Some other restrictions also apply and more information on these and an online application form for the Christmas Support Payment is available here.  This scheme will close on 29 December 2020 and final applications must be received by 31 January 2021.
Cllr Peter McDonald (above), Lead Cabinet Member for Business Recovery and Skills, said: "Wet-led pubs have been particularly hit by the strict distancing rules around national and local lockdowns, so this is a welcome help for many of our local businesses which find themselves unable to generate income.  Pubs are often at the centre of many local communities and their survival is important. Our experienced Business Support and Development Team is here to help, so I would urge any pubs, or other businesses which are struggling, to get in touch. We truly do not want to leave any business behind."
So far, South Cambridgeshire District Council has helped 561 of its local businesses access a total of £896,920 in Government grant funding during the second national lockdown. This is on top of £24,177,500 in Government grants paid out to 2,183 local businesses during the first lockdown.
Our Business Support and Development Team is here to offer help and information on financial support and other types of assistance available during the Covid crisis. They can be contacted via openforbusiness@scambs.gov.uk  or by calling 01954 713 465.