News release from 30/11/2018
Councillors support additional loan funding to keep ice rink on track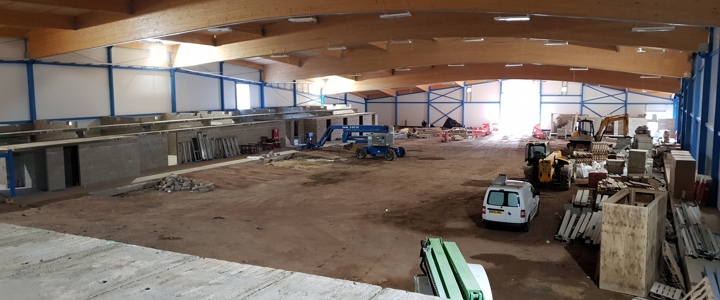 Councillors have approved additional loan funding of up to £550,000 to enable the completion of a permanent ice rink in South Cambridgeshire.
The District Council had already agreed in September 2016 to provide a £1.85 million loan to Cambridge Leisure and Ice Centre (CLIC) for the new venue, which is being built off Newmarket Road on the edge of Cambridge.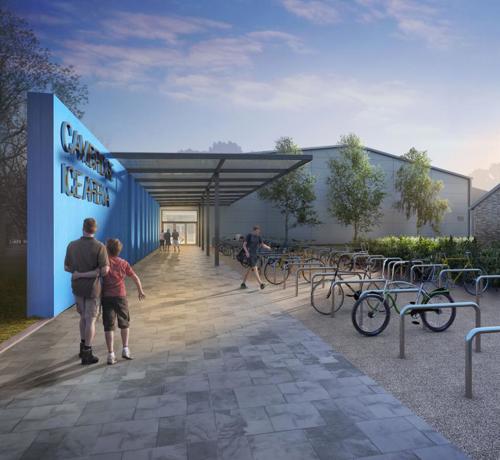 Councillors have said that the decision to support the additional loan was driven by the objective of delivering a high-quality community sporting venue that will benefit the health and wellbeing of residents.
Up to 25 new jobs are expected to be created by the rink. The 56 metre by 26 metre ice pad will meet the requirements of the International Ice Hockey Federation, allowing visiting teams from around the world to play ice hockey.
The additional funding was approved at a Full Council meeting yesterday (Thursday 29 November). This comes after the authority's Scrutiny and Overview Committee had already discussed in detail an independent assessment that states the additional funding will enable the building to be completed.
Building work on the site, which is being leased by Marshall of Cambridge to CLIC, began in November 2017. However, progress was halted following the discovery of 194 small grenades dating back to World War Two. Specialist contractors had to be brought in to assess the entire site and ensure it was safe for construction to continue. Building work re-commenced in late January, but the delay resulted in further costs.
The Council's loan funding will only be released in stages as phases of work are completed.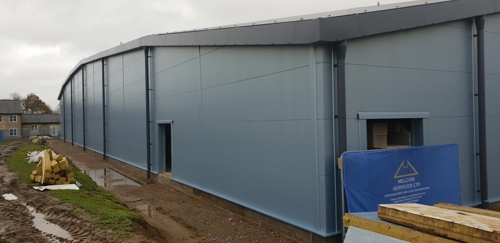 South Cambridgeshire District Council's Lead Cabinet Member for Finance, Cllr John Williams, said: "We thought long and hard about whether we should grant this additional funding. However, we all want this ice rink to be a fantastic facility that our residents can enjoy for many years. This is about us investing in a community facility that will benefit the health and wellbeing of our residents. On the basis of an independent assessment of the project so far, we understand the additional funding will enable the ice rink to be completed to the exacting standards required and then go on to become a valuable community asset. Additionally, I'm pleased our cross-party Scrutiny and Overview Committee has gone through this proposal in great detail, with some excellent debate, and given it their backing."
Professor Bill Harris, Chairman of CLIC, said: "Since the day we found unexploded ordnance from World War Two on the site and had to spend time and money to clear it up and make it totally safe, building this ice rink for the community has been a challenge for the charitable company, Cambridge Leisure and Ice Centre (CLIC) to deliver on time. But after more than twenty years of continuous effort from CLIC, a few grenades weren't going to stop us, and now thanks to the loan from South Cambridgeshire District Council at this stage, we can finish the project soon. A range of measures to speed up the outstanding construction work is under evaluation with the aim of opening the venue as early as possible next year. The anticipated launch date will be announced very soon."