News release from 18/02/2019
Council welcomes preferred route for A428 improvements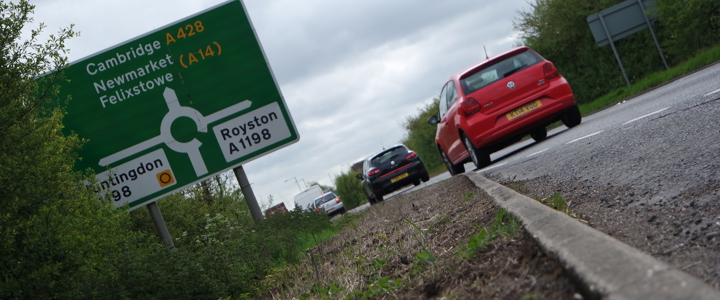 Councillors have welcomed the proposed route for improving the A428 between Black Cat and Caxton Gibbet as it will cut journey times and queues while also protecting the environment.

South Cambridgeshire District Council's Deputy Leader and Lead Member for Strategic Transport, Cllr Aidan Van de Weyer, has said that as the route put forward is close to the existing A428 it will avoid miles of tarmac being laid through countryside where major roads do not already exist.

The route put forward for consultation by Highways England is based on the one the Council preferred when it responded to an earlier consultation on options in April 2017.

It is expected that the route would cut the average commute between the Black Cat and Caxton Gibbet junctions by more than a third, saving drivers around 10 minutes on their commute.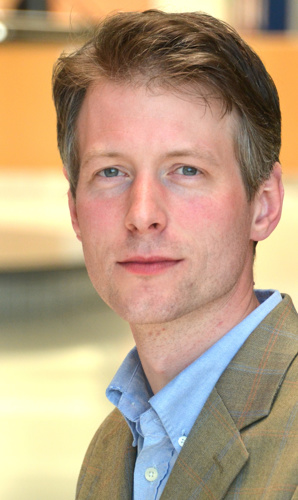 Cllr Aidan Van de Weyer (pictured - above), sad: "Anyone who travels on the A428 will tell you just how vital it is that the road is improved. One of our priorities is protecting and enhancing the environment so we are pleased to see that the preferred route follows closely to much of the existing A428 as this avoids costlier environmental impacts of cutting a new route through other parts of the countryside. We also feel this gives even more opportunities for the proposed Cambridge to Oxford rail link to also follow the same alignment as it will protect the environment and some of the necessary facilities, such as electricity lines for lighting, would already be in place.

"Whether you live near the route, or travel on the road, please make sure you grasp the opportunity later in the year when you will be asked your views again."

The Council will also respond to the public consultation when it opens later in the year.

To find out more about the route, visit the Highways England website.