News release from 30/05/2019
Council proposes gate installation to prevent fly-tipping
There are plans to put a permanent gate across a rural road in the countryside in Cottenham that has become a fly-tipping hotspot.
South Cambridgeshire District Council is asking local people to comment on plans for a Public Space Protection Order (PSPO) that would cover Setchel Drove. This would allow the Council to put a gate across the road, that only people with a genuine need to go down there would have the code for. This would include farmers who work on neighbouring fields and members of a nearby fishing club. To have your say, visit the consultations section of our website.
Setchel Drove is isolated and not overlooked by any homes, meaning it has become an attractive place for people to illegally dump rubbish on both the road and adjoining farmland. South Cambridgeshire District Council has been required to remove these fly-tips from the public road on multiple occasions – three or four times a year – at a cost of around £2,000 per clear-up. When rubbish is dumped on surrounding farmland accessed by the road, local farmers are having to pay to get it removed.
Removing these fly-tips along Setchel Drove is costly because it often requires specialist equipment due to the waste ending up in drainage ditches.
In September 2018, CCTV was installed by the Council to try to capture evidence of people dumping rubbish in the area. Warning signs were also displayed to try to deter fly-tippers.
To try to put a stop to fly-tipping at Setchel Drove, the Council is proposing to restrict vehicle access by installing a lockable gate, which it can legally do by introducing a PSPO. Anyone tampering with the gate without permission could then be fined £100 or prosecuted for being in breach of the PSPO. The gate would be locked 24 hours a day, with authorised key holders and emergency service vehicles able to get through it at any time.
Last year (2018) there were 926 recorded incidents of fly-tipping across South Cambridgeshire. In 2017, the figure was 902. In 2016 it was 713 and in 2015 it was 708. Because of the rising number of local fly-tips, one of the priorities within the Council's recently-agreed Business Plan is to tackle the issue.
Previous efforts to do this has focussed around securing evidence from illegally dumped waste to prosecute those who dumped it. However, the rubbish frequently tipped in Setchel Drove can rarely be traced back to any individual, meaning it often goes unpunished. The Council sees the introduction of this PSPO, enabling the installation of the lockable gate, as a much more direct way of tackling fly-tipping in the area.
Pedestrian or cycle access to the road would not be affected by the gate.
A six-week consultation into the proposed PSO at Setchel Drove has now started and runs until Wednesday 10 July. To have your say, visit the consultations section of our website.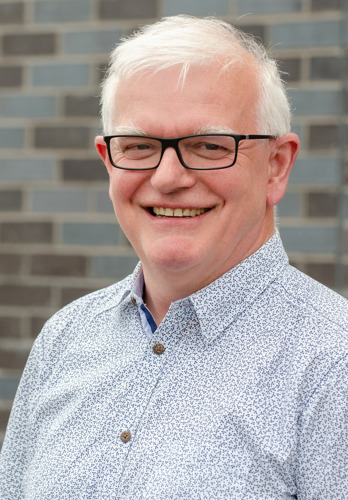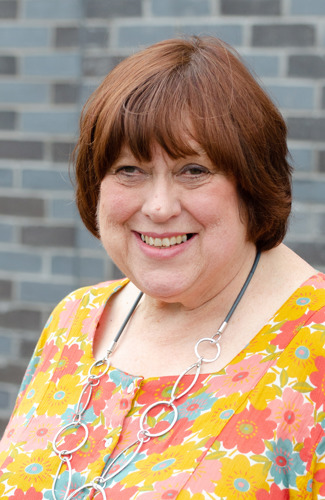 The Council's Deputy Leader and one of two Local Members for Cottenham, Cllr Neil Gough (pictured - above left), said: "Setchel Drove is a site that is particularly prone to fly-tipping and my fellow member for Cottenham Councillor Eileen Wilson and I were appalled when we saw the scale of the problem last year.  We committed to get some action and this consultation is the culmination of working with the local farmers, residents and officers from South Cambridgeshire District Council to find ways to address this problem. Last year CCTV was installed with clear warning notices that the area was under surveillance. Now we are consulting on the installation of a gate to Setchel Drove which would provide an important physical barrier to deter any fly-tippers. We would emphasise that, if we do go ahead with this, then convenient access would be maintained for those with a genuine reason for using the drove. Please do take the opportunity to comment on our proposals to put a gate across this road by taking part in this consultation. Just visit our website to have your say."
Fellow Local Member for Cottenham, Cllr Eileen Wilson (pictured - above right), said: "Fly-tipping was one of the first issues that we faced as Councillors for the Cottenham Ward. I have been shocked by the amount of fly-tipping that I have seen on Setchel Drove and I am angry about the impact that fly-tipping has on landowners and residents as well as on the environment. We must use every means available to us to put a stop to this polluting and criminal activity that blights the lives of those affected by it. The proposed PSPO and lockable gate would make clear our intention to stamp this out."
South Cambridgeshire District Council's Lead Cabinet Member for Environmental Services and Licensing, Cllr Bill Handley (pictured - above), said: "Fly-tipping anywhere is a disgusting blight on the countryside and there is simply no excuse for it. Our two members for Cottenham ward have put a great deal of effort into trying to tackle this specific problem, along with residents and local landowners.
"This is just the start of a much more proactive approach by the Council to clamp down on people who choose to illegally dump waste without any regard for the environmental consequences or for those who have to clear it up, often at great expense.
"On a wider note, if you pay someone to take rubbish away, please check that you know where your waste will end up. Anyone removing waste legitimately will have a Waste Carriers Licence and will not mind if you ask them to show it to you. You can also check the Environment Agency's website to see if a particular person or business has one of these licences."