News release from 20/03/2019
Council acts to ensure removal of caravans illegally parked in Willingham greenbelt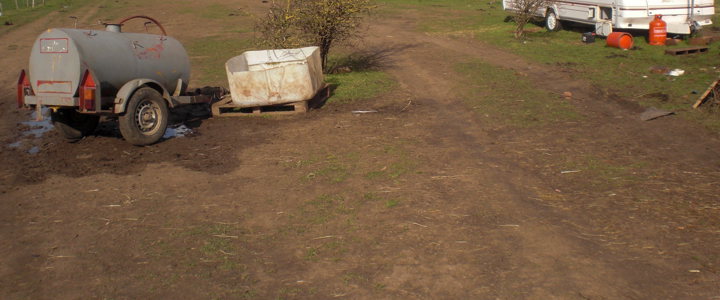 Eight caravans that were illegally parked on a field at Willingham's Black Pit Drove – in contravention of a High Court order – have been removed after action by South Cambridgeshire District Council.
Black Pit Drove is within the protected greenbelt in open countryside and does not have planning permission to be used for residential purposes.
The direct action at Black Pit Drove, supported by Cambridgeshire Police and private enforcement agents, took place yesterday (Tuesday 19 March). A final appeal was also made 24 hours in advance of this, asking the people to leave the site of their own accord to try to avoid the need for the action. Police, bailiffs and Council Planning Enforcement officers attended Black Pit Drove yesterday and all eight caravans were removed by their owners by the end of the day.
The caravans originally moved onto the site in August last year. Following attempts to encourage the occupants to move on voluntarily, direct action was authorised after they ignored a High Court injunction that stated they must be removed, and the site returned to its original condition, by Friday 19 February. That injunction was served on the people staying inside the caravans along with a letter that outlined the housing advice and welfare support that Council officers can provide. The injunction was granted by Deputy High Court Judge Mr John Cavanagh QC at the start of February.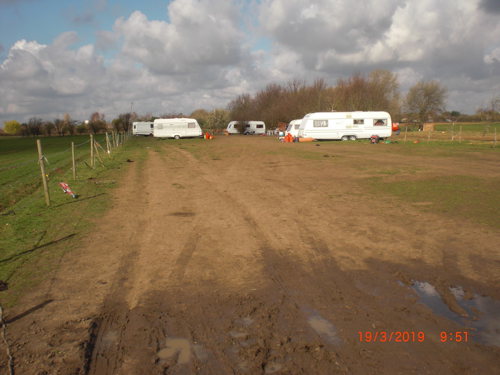 Since Friday 19 February, anyone who continues to illegally use Black Pit Drove as a place to live has been in contempt of court and could be sent to prison, fined or have their assets seized.
South Cambridgeshire District Council has been taking action following planning breaches at Black Pit Drove since August last year when caravans initially appeared on the site. Before going to the High Court to seek an injunction, the authority had already used its planning powers to try to bring forward the removal of the caravans by issuing an enforcement notice. The High Court had already also awarded a temporary injunction that banned further caravans from entering the site.
In November last year, officers from Cambridgeshire Police carried out a warrant at the site. Suspected stolen items were seized including two vehicles, a number of quad and dirt bikes, a horse trailer and a caravan along with 102 dogs who were left in the care of the RSPCA. A number of arrests were also made.
The action is unrelated to the legal static Traveller sites in Willingham.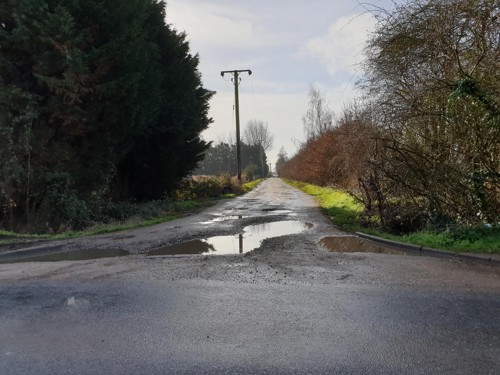 Rubbish that was left behind is being cleared by the Greater Cambridge Shared Waste Service, the recycling and waste service that South Cambridgeshire District and Cambridge City Councils share.
South Cambridgeshire District Council's Lead Cabinet Member for Planning, Cllr Dr. Tumi Hawkins said: "We've been left with no choice but to take this action as a last resort on behalf of the vast majority of our residents who do follow the rules. We would of course have much preferred to have brought this to a sensible conclusion several months ago without the need to involve bailiffs and the police and have tried to offer the Council's welfare support and advice at every stage.
"However, we won't tolerate planning breaches from any part of the community so were forced into this course of action despite our best efforts to avoid it. I appreciate it has taken some time to get to this point, but we have quite rightly had to follow the correct processes to move the caravans on. Black Pit Drove is within the protected greenbelt of the countryside and does not have planning permission to be used as somewhere that people can live. I want to thank Willingham residents, our local members, Cambridgeshire Police and the Parish Council for the part they have all played in resolving this."
One of the Council's Local Members for Over and Willingham, Cllr Dawn Percival, added: "Since the occupants arrived in August last year, residents have reported concerns regarding antisocial behaviour, noise and unruly animals. As the land in question has an injunction order it is expected this will deter any further unauthorised encampments to this site.
"This has taken up a great deal of time, but I would like to thank those local residents most affected by this unauthorised encampment for their patience whilst this matter was resolved.  I hope the community will once again be able to enjoy this open space."
The Council's second Local Member for Over and Willingham, Cllr Bill Handley, said: "Dawn and I have been working with Council Enforcement Officers since these people moved onto the site without permission and in contravention of planning rules last summer. It was a complicated case leading to a long, drawn-out process to get the matter lawfully resolved.
"We were hoping that the occupiers would abide by the High Court injunction but unfortunately direct action became necessary to persuade the occupants to leave. Our thanks go to the various agencies involved in the operation and for the diligence of the Council's Enforcement Officers."