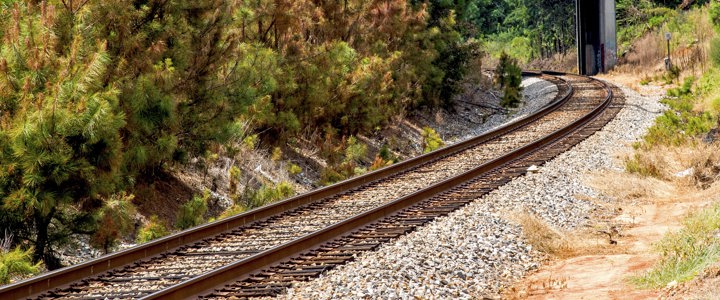 What is a Community Rail Partnership?
Community Rail Partnerships (CRP's) bring together local groups and partners along railway lines to work with industry, to deliver a range of community engagement and promotional activities. They promote understanding of the importance of local railways, in terms of improving mobility and sustainable travel, community cohesion and wellbeing, and social and economic development.


What does the Community Rail Partnership do?
Our Community Rail Partnership (CRP) is a not for profit organisation, attuned to local needs and aspirations and our work responds to local contexts, including:
encouraging understanding, use of and access to the railways, such as communicating service improvements, running visits and workshops, and promoting it as a sustainable mode of transport;
helping communities engage in and have a voice in railway development so it meets their needs, such as advising train operators on timetabling and integrated travel plans;
improving the station environments and promoting green projects, coordinating and supporting volunteers to enhance stations, and working with local schools and young people in caring for our station environments;
recognising the key role of rail to the local community and to promoting the importance of local business in the community;
running a range of activities to bring people together and promote social inclusion linked to the railways, such as local events, creative projects and educational programmes, involving in our efforts other community groups with whom we share common ground.

Where is the CRP based?
The CRP covers Meldreth, Shepreth and Foxton, the three stations on the line between Cambridge and Royston that's goes to Kings Cross.
The trains are mostly used locally by commuters, school children, students and shoppers.
A recently improved timetable means there are half hourly trains in each direction.


Who are we working with?
The Community Rail Partnership is supported financially by the Parish Councils of Melbourn, Meldreth, Shepreth and Foxton, and by South Cambridgeshire District Council. Our train operating company is Govia Thameslink Railway who also contribute to the Community Rail Partnership, and we are backed up by ACoRP – the Association of Community Rail Partnerships.


Where can I find more information?
Please visit the Meldreth, Shepreth and Foxton Community Rail Partnership website.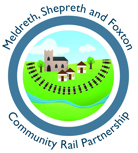 Contact Details