We have a number of partnerships across South Cambridgeshire which allow us to offer a range of sporting activities to our residents. To find out about our running programmes starting soon, please visit our activities starting in South Cambridgeshire webpage.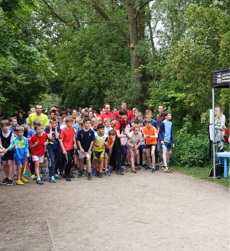 Have you just started taking up running again and looking for new challenges? Why not take part in a Parkrun, parkruns are free, weekly, community events all around the world. On saturday morning the events are 5k and take place in parks and open spaces. On Sunday mornings, there are 2k junior parkruns for children aged 4 to 14.
Looking for a group to run with? 

Are you tired of running alone? Why not join one of the running groups listed below: 
Other running routes
Alternatively, why not look at our Local Parks and nature reserves map where you might be able to find a new running route for you, your friends and your family.
Contact Details
Was this web page helpful?