News release from 22/07/2021
Community gyms share £50,000 in COVID recovery funding
Seven community-run leisure centres across South Cambridgeshire are sharing £50,000 in Government funding, allocated by the District Council, to help them get residents back into the gym.
The independent leisure centres, all valued community assets and not part of larger regional or national chains, have remained mostly closed for the past year and it is anticipated they will use the funding to encourage previous users to return, and attract new members. This will be by updating equipment, improving the décor of buildings, staff training, and promoting the hire of equipment.
The one-off grants are part of the District Council's COVID recovery plans.
Many of the centres have suffered from under-investment for many years with old equipment and tired surroundings; it's hoped this funding will breathe new life into them. The seven local leisure centres offer people who can't travel further access to facilities which are important for their physical and mental health and wellbeing. They also play a key part in the District Council's exercise referral programme, Active and Healthy 4 Life, which aims to support rehabilitation from a range of conditions and helps people to remain healthy while awaiting surgery.
11 leisure centres which are signed-up to the Council's Dual Use agreements were eligible for the grant scheme. Seven applied and all have been awarded funding.
Melbourn Leisure Centre was awarded £8,000 to fund the refurbishment of the treadmill, the purchase of two new treadmills, repairs to the trampoline and repairs to the fitness suite floor
Swavesey Sports Centre was awarded £14,100 after staff demonstrated clear plans to innovate and promote, including introducing chair-based exercise programmes and Nordic walking, offering a diverse range of activities inside and out
Impington Leisure Centre was awarded £8,589.63. This will fund new equipment and improve their current offering to gym members. The centre will also work on attracting those who don't exercise
Sawston Leisure Centre was awarded £5,817.80. This will go towards becoming a pilot for a modified exercise referral scheme
Linton Leisure Centre was awarded £3,372 towards several pieces of new equipment and training for two staff members
Bottisham Leisure Centre was awarded £2,666.57 to fund the reintroduction and promotion of exercise referral classes. The centre's opening hours will be extended, and two new staff members will receive training.
A further £7,454 was awarded to Gamlingay Community Gym. The Council continues to work with Cam Academy Trust and the community on the future of this gym. This money will be provided if the community begin to run the gym and will go towards lease arrangements, along with replacement equipment
South Cambridgeshire District Council's Lead Cabinet Member for Community Resilience, Health and Wellbeing, Cllr Bill Handley (pictured), said: "I'm so pleased that we have been able to allocate this Government funding, as part of our COVID Recovery Plan, to a number of such worthwhile causes. All of these leisure centres are important local facilities that play a very important role in the wellbeing – both mental and physical – of local residents. Their location is especially important because it means they are close to home; people don't have to get into cars and travel far for exercise."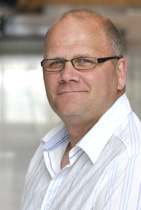 The Chair of South Cambridgeshire District Council's Grants Advisory Committee, Cllr Jose Hales (pictured), added: "We want to work to make the very best of these leisure centres because they have so much potential with just a little extra funding. Anything we can do to help residents lead healthier lives is well worth doing. This funding will cover a variety of upgrades; a lick of paint here and there to create a more attractive and motivational exercise environment, new equipment and training for additional staff. We are looking forward to seeing all the leisure centres put this money to good use and getting more people in their communities active in a safe way."
Swavesey Sports Centre Sports Development Manager Tony Rudkin commented: "On behalf of our valued Active & Healthy 4 Life Clients and follow-on members, we would like to thank the Council for their continued and valued support. We are so pleased to receive news of our successful funding application; it's going to make such a difference and will help realise plans we have moving forward. An example is to introduce Nordic walking on the school fields where the Centre is based, leading to a formal tutor led course off site for those who wish to take the next step. Funds will be used to purchase sets of walking poles to loan to those taking part. We are aware of the needs of our clients and this financial help will ensure greater choice and opportunity for current and future referrals alike. We appreciate the benefit activity brings; chair-based exercise is one such that weather permitting we would like to take to our courts & fields too. Funding will enable us to buy equipment for this specifically and we will use the Fitness Suite and Sports hall to give appropriate space when the elements are against us."
The Council's Grants Advisory Committee recommended on 28 May 2021 that officers assessed the applicants and proposed a level of funding to be awarded to each, based on their expert knowledge of the centres. The Council's Lead Cabinet Member for Finance, Cllr John Williams, agreed with these recommendations and the grants will now be awarded following the expiration of the usual call-in period.