Zero Carbon Communities Grant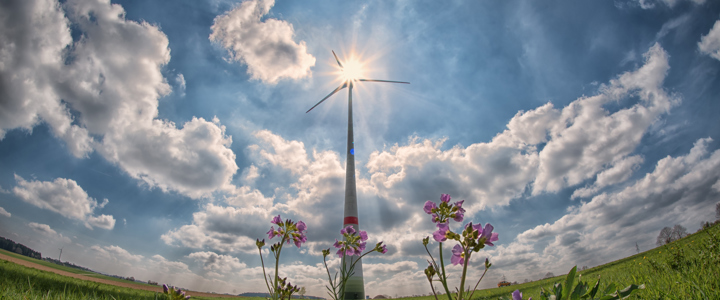 The Zero Carbon Communities Grant supports voluntary and community sector groups, charities and parish councils seeking to deliver bold, ambitious projects that engage communities and help the district shift towards a cleaner, greener future in support the aim of zero carbon emissions by 2050.
Applications are invited for grants of between £1,000 and £15,000
We wish to encourage South Cambridgeshire communities of all sizes and levels of experience to apply for these grants and bid for a share of just over £91,000.
Deadline for applications is 5pm on 31 October 2019.
We will be contacting applicants in early January to tell them if they've been successful. 
Zero Carbon Communities grant: Match Funding possibilities and information
Where can I find more information on suitable projects for the Zero Carbon Communities grant? 
CCF (Cambridge Carbon Footprint) - Work to raise awareness of climate change issues and to support people in moving to low carbon living
Cam Cycle - A voice for cyclists in the Cambridge area who campaign for better, safer and more cycling in and around Cambridge.
CAP (The Community Action Partnership) - Provides useful information and Resources to help you get involved tackling fuel poverty in your community
CAT (Centre For Alternative Technology) - Free, independent and impartial advice on a wide array of topics relating to sustainability and sustainable living; from renewable energy, green building, renovations, to woodland management and gardening
CCVS (Cambridge Council for Voluntary service) - A registered charity set up to champion and support community and voluntary groups, and promote volunteering across Cambridge City, South Cambridgeshire and Fenland. CCVS can help with advice including on how to set up a new group and where to look for funding.
Circular Cambridge - A Cambridge Carbon Footprint project that showcases all the positive things already happening in Cambridge in recycling, reuse, sharing, repair and eco-design and manufacture
CSE (Centre for Sustainable Energy) - An independent national charity that gives advice and manages innovative energy projects for Community Buildings
Energy saving trust - Provides good information. Although it is aimed at householders much is relevant to community buildings:
MLEI (Mobilising Local Energy Investment) - A Cambridgeshire County Council initiative which provides advice for projects such as Electric Vehicle charging points in Cambridgeshire
National Insulation Association - Provides useful information and facts about insulation which includes manufacturers, system designers and installers
OLEV (Office for Low Emission Vehicles) - A team working across government to support the early market for ultra-low emission vehicles (ULEV). It also gives information to local authorities and other organisations who are considering installing a plug-in vehicle charging infrastructure. It includes advice on the range of requirements that need to be considered when setting up a plug-in vehicle charging scheme
PECT (Peterborough Environment City Trust)- Work to protect and enhance the environment, making a difference now and for the future. They give people the information and support needed to become more involved in their local area.  For example recent projects include tree planting schemes and gardening workshops to teach people how to grow and maintain herbs, salads and vegetables.
REFILL - Reducing plastic waste in our communities will help reduce CO2 emissions. Public Drinking fountains will help by reducing the use of water bottles.'Refill' is a scheme that makes it easy to refill your reusable water bottle instead of buying a plastic one.
The Solar Trade Association (STA) - There will be times when the electricity you generate is more than you can use or store, so the surplus will be exported to the grid to be used by somebody else. If you want to be paid for this surplus you need to make sure you're getting an export payment. This used to be possible via a Feed-in Tariff, but this was discontinued at the end of March 2019.
The Greater South East Energy Hub - A collaboration of eleven LEP's including the Cambridgeshire & Peterborough Combined Authority who are working together to increase the number, quality and scale of local energy projects being delivered across the South East of the UK, over time. Provides resources and knowledge to determine how such projects can be developed. Deliver local projects that will benefit local authorities and their communities, private investors and businesses operating in the low carbon sector.
The Orchard Project - An organisation working in partnership with communities to plant, manage, restore and harvest from their own orchards
The Tree Council - The Tree Council is a charity that works with its national network of volunteer Tree Wardens and member organisations to engage people in biodiversity and environmental issues and to promote tree planting and conservation in town and country.
South Cambridgeshire's tree Officer: Miriam.Hill@scambs.gov.uk or 01954 713405. 
Transition Cambridge - Aims to help the transition to ways of life that are more resilient in the face of rising energy prices and a changing climate.
Where can I look for funding for my project?
Cambridgeshire Community Foundation - Holds a variety of local funds which make grants of over £1m per annum to local voluntary groups and charities that are working in Cambridgeshire to improve the quality of life for local people, targeting those helping people who are marginalised or face disadvantage. Grants range from smaller grants of £250- £500, to larger programmes offering revenue grants of £3,000- £10,000.  Capital projects may be supported up to £20,000 under the landfill tax scheme the Community Foundation manages.
Centre for Sustainable Energy-Power Partners - A community investment fund from UK Power Networks
Grant Grabber - Grant Search Service - A self-serve facility for any voluntary and community groups and Parish Councils wishing to search for funding opportunities for community projects.
The scheme enables users to search online at any time of the day through the Council's website a wide-range of funding sources and other information.
Landfill Communities Fund (LCF) - The Landfill Communities Fund (LCF) is an innovative tax credit scheme enabling operators of landfill sites to contribute money to Projects that focus upon physical work in the vicinity of a landfill site for the benefit of the local community and environment.
As a main waste contractor for Cambridge shire County Council, Amey provide a landfill and waste processing facility The Amey Community Fund offers grants of £10,000 to £100,000 for the provision, maintenance or improvement of a public park or other general public amenity.
OLEV - The On-street residential scheme can only be applied for by a local authority on behalf of the community group. Parish councils or community groups should contact Cambridgeshire County Council using the details below as soon as possible. The fund provides 75% of eligible costs, up to a total of £7500 per charge point. Eligible costs are basically all the capital outlays (No project management costs).
It is worth noting that this scheme is primarily intended for residents in areas without off street parking. The Parishes would need to fund any costs not covered by OLEV and applications to the Zero Carbon Communities could help cover these costs too.
For Carparks:
The Car park must be owned by the LA or parish
Accessible 24/7
At a minimum,  local residents must be to use the car parks for free overnight
Each charge point must have a dedicated EV bay
Commitment to keep usage under review and consider restricting access if residents are struggling to access them
Would require a communications strategy e.g. a launch of charge points which targets local residents
Parish Councils -  Many parish councils are able to help with funding for projects which benefit their local area using funds from their precept (this is the part of Council tax which funds parish councils) and/or from s106 money (funds from developers).  Please make enquiries through the parish clerk.
The Rural Community Energy Fund - Provides government funding to support rural communities to set up renewable energy projects in their area. The fund is not designed for single building installations. Projects need to be of a scale which generates energy for multiple buildings and requires planning permission and significant pre-planning development. Funding for the area including South Cambridgeshire is managed by the Greater South East Energy Hub.
The fund provides support to rural communities in 2 stages:
stage 1: grants of up to £40,000 for a feasibility study for a renewable energy project
stage 2: grants of up to £100,000 for business development and planning of feasible schemesMore information can be found at: info@energyhub.org.uk 

 
Woodland Trust - Funding will soon be available for free tree packs as long as the total does not exceed 420 trees. The online application form for March 2020 delivery will reopen on 27 August 2019.
When will I hear if my application has been successful?
We will be informing applicants in early January if they have been successful.
Will equal consideration be given to all applications regardless of their geographical location?
All applications, wherever they are from, will be assessed by officers according to the published guidelines and funding will be recommended for the highest scoring projects Where it is not possible to distinguish between projects on the grounds of merit, then ensuring a geographical spread and a good range of projects will come into play.
Can I apply for funding for my local church?
Yes, any community building will qualify for consideration by the panel providing the other criteria are met- see the criteria and guidance notes.
Contact Details
Was this web page helpful?