News release from 15/04/2019
Comment on Village Design Guides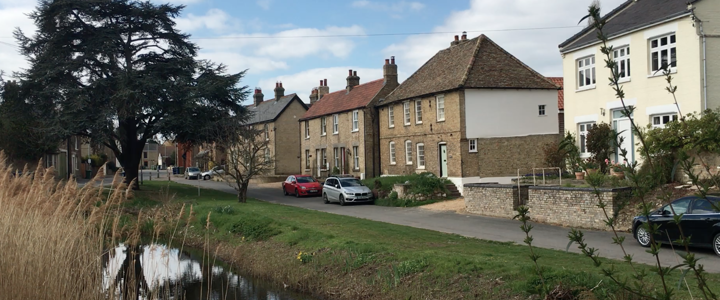 Residents can now comment on locally-specific design guidance in seven South Cambridgeshire villages, as part of a ground-breaking planning initiative.
Seven communities have worked closely with the District Council and planning experts to create South Cambridgeshire's first 'Village Design Guides' which will help to steer well designed new development in their villages. Consultations into each of these new guides have now begun.
The District Council used Government funding to work with the villages to develop their guides, which will carry significant weight in the planning process. These guides will show how buildings, streets, spaces, landscape and materials come together to create areas with distinctive identity and character.
Our video about the Village Design Guide process and consultation is available to watch on YouTube. You can also click on the image immediately below to watch this video.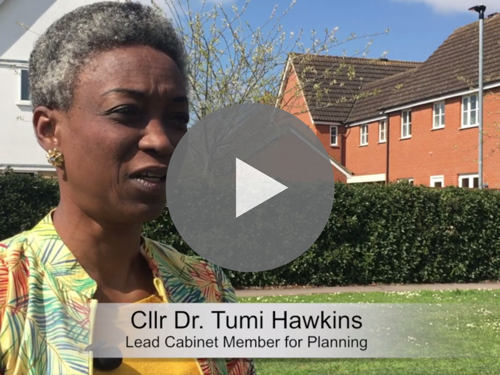 The Council will also be producing an easy to use 'how to' guide for other communities who would like to develop similar design guidance in future. This will be published later this year and will capture the lessons learnt from this pilot initiative.
The idea of the process is to ensure developers understand the character of the community that they are adding to, and enhance it through their proposals. Once finalised, the guides will help communities express what is important to them about the visual character of their village, provide clarity for developers on design issues, and enable Council planners to push for high quality design.
Under this initiative, village groups were paired with design specialists to pull together their Design Guides. Community members took part in workshops and activities to map the characteristics that make their village unique and draw up guidelines for new development. These have been reviewed by the Council's Design Enabling Panel, a panel of independent design experts. Drawings and written guidelines were then created that capture the results of the review and workshops, and refined into the final documents.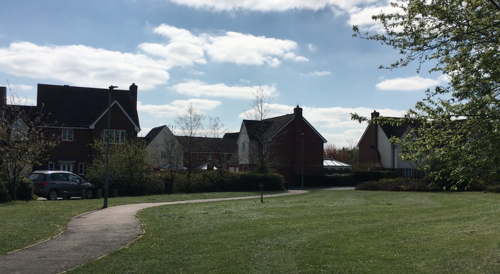 The process has been paid for after South Cambridgeshire District Council successfully bid for funding from the Ministry of Housing, Communities and Local Government's Design Quality Fund.
Seven villages have now completed their draft Village Design Guides. These are Caldecote, Fulbourn, Gamlingay, Over, Papworth Everard, Sawston and Swavesey. Residents are now being asked to comment on the guides. After the consultation, feedback will be taken into account and revisions made where necessary, and the guides will then become Supplementary Planning Documents that must be taken into account when development is planned for an area.
Consultations into each proposed Design Guide start today (Monday 15 April) and run until Friday 31 May. People can comment on the plans via the Village Design Guide section of our website.
Public exhibitions will also be held (please see bottom of this page for details) in each of the seven villages to help people get answers to their questions and comment on the proposed Guides.
Histon and Impington is also preparing a Village Design Guide with Council support. This will be consulted on later this spring.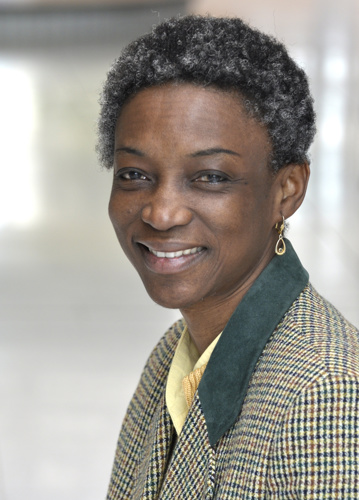 South Cambridgeshire District Council's Lead Cabinet Member for Planning, Cllr Dr. Tumi Hawkins (pictured - above), said: "We are hugely proud of the work that we have done to help capture what makes these villages so special. The guides that we're asking people to comment on will in future make a real difference in helping to steer new developments that are planned in each of these communities. We want to make sure that new development is well designed and meets the needs of communities and these Village Design Guides will help do just that. I'd encourage as many people as possible to have their say on the guides that have been drawn up for these seven villages because there has been a great deal of work and thought put into preparing them."
Richard Townley, part of the group that's worked on the Fulbourn Village Design Guide, commented: "In Fulbourn we have found the whole exercise of working on the Village Design Guide very enlightening. Personally, I have found working with the District Council on this project very constructive and I hope the final outcome will result in the enrichment of the local community well into the future."
Kirstin Rayner, Gamlingay Parish Clerk and Village Design Guide member added: "The new guide has recorded for the first time some of our unique characteristics as a village. It has been a challenging exercise, but will really benefit the community, as it will help shape design considerations for future housing developments. Significant design themes and characteristics have emerged to inform both the Design Guide and the Neighbourhood Plan, such as the characteristics of the hamlets, and views into and out from the village core, and a requirement to link new green spaces. The Gamlingay Design Guide is an excellent exemplar for a medium sized village, and will be of benefit to planners, developers and the local residents now and in the future. We look forward to gathering further views on the document during the consultation."
Public exhibition details:
Fulbourn: 25 April from 3:30pm to 8pm, The Swifts Meeting Room
Gamlingay: 30 April from 3pm to 8pm, Gamlingay Eco Hub
Caldecote: 1 May from 3:30pm to 8pm, Caldecote Village Hall
Over: 2 May from 3:30pm to 8pm, Over Community Centre
Papworth Everard: 7 May from 3:30pm to 8pm, Papworth Everard Village Hall
Sawston: 9 May from 3:30pm to 8pm, Sawston Village College Walnut Gallery
Swavesey: 15 May from 3:30pm to 8pm, Swavesey Memorial Hall