News release from 16/07/2019
Comment on Greater Cambridge's aspirations for greener new developments
Proposals to help make new housing developments as green as possible have been published by South Cambridgeshire District Council and Cambridge City Council – and local people are being encouraged to have their say.
The draft guide to sustainable design and construction will, when adopted, give house-builders a clear steer on what is expected of them to reduce the environmental impact of developments. This includes setting out the need to minimise carbon emissions, flood risks, pollution and pressure on water sources. This is all aimed at helping to ensure any development enhances the natural environment, leaving it in a better condition than before it took place.
Planning applications received since the current South Cambridgeshire and Cambridge Local Plans were adopted last year need to include sufficient detail to demonstrate how developers intend to meet the sustainability policy requirements.
To support developers in providing this level of detail, the draft Greater Cambridge Sustainable Design and Construction Supplementary Planning Document (SPD) has been prepared. It will provide additional technical guidance, practical advice and examples of the best practice, to demonstrate what planning officers will expect to see included in new applications.
The draft SPD will ensure new developments:
contribute to carbon reduction targets and reducing fuel poverty, for instance by including technologies such as solar panels;
are adaptable to our changing climate – reducing flood risks, and designing homes that are easy to keep cool in the summer and affordable to keep warm in the winter;
make efficient use of resources, such as by reducing the amount of water we use in our homes and workplaces;
and contribute to the overall health and wellbeing of residents through the design of buildings and public spaces, for instance limiting social isolation by enabling easy cycling, walking and public transport options, including for people with limited mobility, and ensuring people have access to a range of open spaces.
Local people, businesses and interested groups are being encouraged to comment on the draft SPD until 5pm on Monday 23 September 2019 through the online consultation system.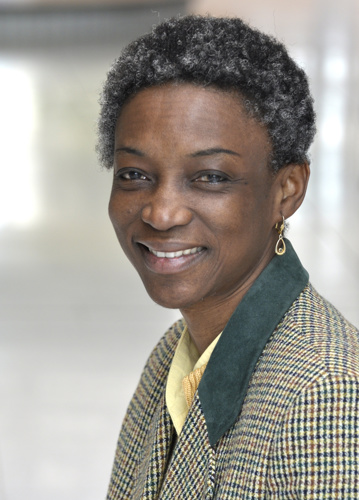 South Cambridgeshire District Council's Lead Cabinet Member for Planning, Cllr Dr. Tumi Hawkins (pictured above), said: "We know that we have a climate emergency. As one of the planning authorities responsible for what is an incredible pace of growth across Greater Cambridge, we really are uniquely placed to make a positive difference on a great scale. And we don't want to simply limit the negative impact of new developments on the environment, we want to be proactive in ensuring new homes and communities enhance the natural world.  
"We set out new standards for the developers to meet in the 2018 Local Plan, so we feel it's only fair to make sure we communicate clearly with developers about what we expect to see in new planning applications. The SPD itself doesn't change any of the Local Plan policies but, once it is adopted, it will become a significant material consideration for the planning authority in determining any planning applications.
"We really want to hear from residents, developers, environmental experts and others. What does everyone think about the guidance? This process offers an excellent opportunity to start conversations that can influence not only how the 2018 Local Plan policy requirements are met, but also how we work towards becoming a zero-carbon, greener district well before 2050, as we begin work on the Emerging Greater Cambridge Local Plan that will be even more ambitious."
Cllr Katie Thornburrow, Executive Councillor for Planning Policy and Open Spaces at Cambridge City Council, said: "These guidelines are one of the ways that we are fulfilling our commitment to deliver sustainable development in Cambridge. It comes at a critical time in the approach to climate change and the environmental crisis by both local and national government, and after Parliament revised the 2008 Climate Change Act to bring carbon reductions to 100% by 2050, a target that both local authorities recognised earlier in the year.
"This supplementary planning document sets out the standards required to meet the visions, objectives and policies of the Cambridge and South Cambridgeshire Local Plans as sustainably as possible. I would encourage residents – and anyone with an interest in ensuring the Cambridge area grows in a fully sustainable way – to have their say on these proposals, which could have far-reaching effects on people's lives in the future."
The draft SPD as well as supporting documents will be available for people to view throughout the consultation period from 9.00am to 5.15pm, Monday to Friday, at:
South Cambridgeshire Hall in Cambourne
Mandela House in Cambridge