Most people in South Cambridgeshire are recycling plastic, but many residents tell us they are confused about which plastics can be recycled, and how they need to prepare them for recycling.
So, our new campaign aims to cut the confusion...


What plastics can be recycled in the blue bin?
Labelling
More information
There is lots more information online about 'going plastic-free' – but even making one or two simple changes can make a big difference to how much you put in your bins. To find out whether a specific plastic item can be recycled, search our What Goes In Which Bin? guide.
If you want to help with our campaign, please share posts from South Cambridgeshire, or Greater Cambridge Recycles, on Twitter or Facebook, or download a poster to put up in your village.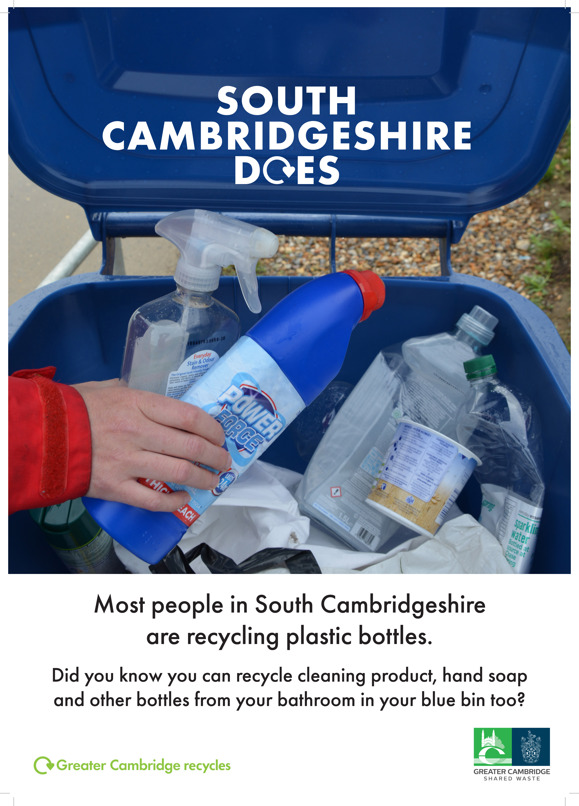 Contact Details
Was this web page helpful?