News release from 05/08/2019
Bid now for cash to spend on zero carbon community projects
South Cambridgeshire's community groups can now bid for a share of just over £91,000 from a new fund that aims to help the district shift towards a cleaner, greener future.
The money is being made available under the District Council's new Zero Carbon Communities grant scheme. Local groups can bid for cash to spend on ambitious projects that reduce carbon emissions and reliance on fossil fuels, spread awareness and promote behaviour change towards low carbon lifestyles.
The video above shows seven year old Henry and five year old Reuben talking about what the grant funding could go towards.
Grants between £1,000 and £15,000 are available. The money comes from business rates from renewable energy sites, like solar farms, in South Cambridgeshire that the Council retains and earmarks for use in green initiatives like this.
Non-profit groups or organisations that are based in the district and parish councils can apply. Other groups, such as schools, colleges and community interest companies can apply as part of a partnership led by a parish council or not-for-profit group.
The money could go towards a variety of different schemes. These could include:
Energy-saving improvements to community buildings, such as insulation, secondary glazing, energy efficient lighting, battery storage for solar panels or other low carbon energy generation measures
Community energy projects such as solar panels, community wind turbines and battery storage
Electric vehicle charging points which the community could use
Purchase of an electric vehicle for community use
Community tree planting, to absorb carbon and increase biodiversity
Community schemes to scale up local circular economy initiatives (food, fashion, waste, travel)
Cycle paths and stands
Projects that tackle fuel poverty
Simple proposals such as cycle racks at bus stops or drinking fountains to encourage the use of reusable water bottles
Groups can bid for the grant scheme by visiting this part of our website. The deadline to submit bids is Thursday 31 October. Groups will hear whether their bid has been successful by early January.
A networking and information event for potential applicants will be held at the Council's offices in Cambourne on Wednesday 4 September from 6pm to 8pm.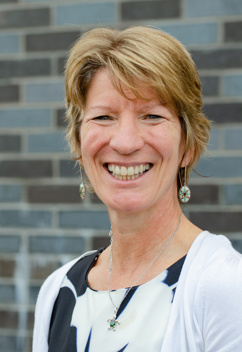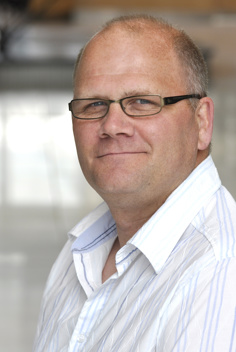 The Chair of South Cambridgeshire District Council's Climate and Environment Advisory Committee, Cllr Pippa Heylings (pictured - above left), said: "We put the environment at the front and centre of everything that we do as a Council and this grant scheme is a fantastic way of giving a helping hand to communities who want to be greener. I've said many times that we are facing a climate emergency and grass-roots schemes like the ones that this scheme will fund give local people the chance to make a real difference. It all contributes to our goal to be green to our core and make South Cambridgeshire a zero-carbon district by 2050."
Chair of the Council's Grants Advisory Committee Cllr Jose Hales (pictured - above right), said: "Our Committee is really looking forward to receiving lots of applications to fund a wide range of zero-carbon projects. We expect to have to make some tough calls because this is a topic which, quite rightly, remains high up the agenda for our residents. I want to see really ambitious bids that will help communities make a positive difference to their local environment. Remember there is help and advice available for groups thinking of bidding at our information event on Wednesday 4 September from 6pm at South Cambs Hall in Cambourne."
The Council's Lead Cabinet Member for Finance, Cllr John Williams (pictured - above), said: "We want to do everything we can to be green to our core and these grants give other local groups who are also passionate about the environment the chance to be part of this journey. The money could be spent on relatively small-scale things like water fountains or bicycle racks, right through to helping people get a big, ambitious project like a community wind turbine off the ground. I'm looking forward to seeing the bids coming in."