News release from 16/04/2019
Be 'waste aware' following industrial-scale fly tip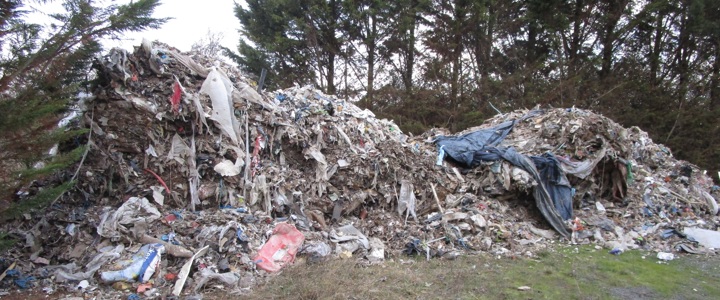 What appeared to be a full articulated lorry-load of waste – estimated 30 tonnes – was recently dumped on private land near Fulbourn, prompting local Environment Enforcement Officers to share concerns about the number of large fly tips reported recently and to urge everyone to be "Waste Aware".
The Council believes fly tips of this size are likely to be commercial operations, with contractors who are hired to dispose of the rubbish instead dumping the load on private land.
Illegally dumping this amount of waste is likely to save commercial operators around £1,300 but, by passing on the bill to gather, clear and legally dispose of the waste, this will cost private land owners or councils considerably more.
As well as the financial cost to land owners, illegally dumping waste containing liquid and solid pollutants can have a substantial environmental cost by harming the land and ecosystem around them.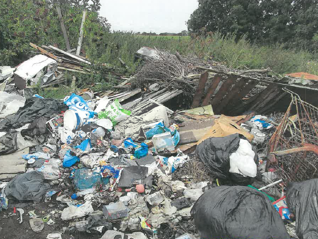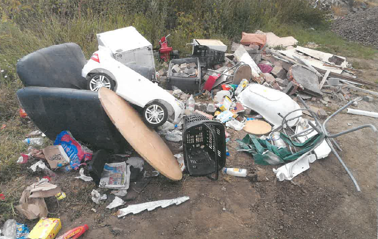 Fly tip reported in Cottenham
Cllr Neil Gough, South Cambridgeshire District Council Lead Cabinet Member for Environmental Services (pictured below), said: "The Council has recently improved the process in which it investigates and clears fly tips to ensure there is no delay in clearing up potentially harmful waste while investigations are carried out. But it is really concerning that our Environment Enforcement Officers have seen an increase in these apparent 'industrial-scale' occurrences.
"It's unacceptable that people make money by illegally dumping waste in our district. The reality is that even though most illegally dumped waste may have come from well-intentioned households and businesses, we all have a legal duty of care to ensure our household or business waste is disposed of correctly. I would urge everyone to check that operators collecting rubbish are properly registered waste carriers. An easy way to do this is online via the Environment Agency's website.
"We are committed to improving the way we clear and investigate fly tips. We are also working with organisations such as the National Farmers' Union to encourage farmers to secure their land to prevent operators from being able to fly tip on their land. But it remains the case that it is actually the responsibility of every one of us to be 'Waste Aware'."
When fly tipping does occur, Environment Enforcement Officers will always attend and examine reported fly tips of any nature. Any sightings of fly tipping should be reported as soon as possible via the Council's website: www.scambs.gov.uk/report-it/.