News release from 28/07/2021
27 July 2021 Planning Committee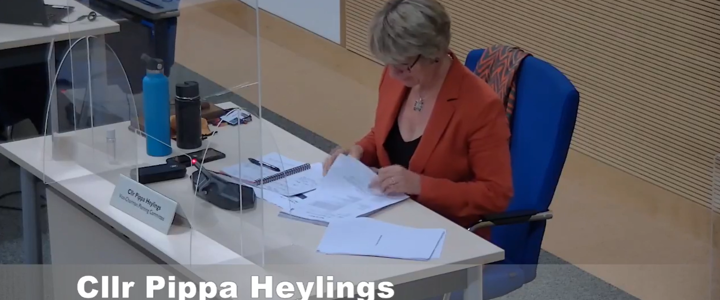 The following planning application decisions were made at the meeting of South Cambridgeshire District Council's Planning Committee, held as a hybrid meeting on Tuesday 27 July 2021 at South Cambridgeshire Hall. Holding it in this way enabled the meeting to be COVID-19 safe within the room, whilst allowing officers and public speakers to participate virtually.
Reserved matters application for 89 homes at Waterbeach new town.
Applicant: Stonebound
Decision: Approved


A convenience food store with associated car parking on land west of 80 West Street, Toft.
Applicant: The Abbey Group Ltd. and the Cooperative Group
Decision: Refused


Two homes at the back of 4 and 6 East Drive, Highfields Caldecote.
Applicant: Johnson
Decision: Approved


Certificate of lawfulness for a concrete base for a caravan within an existing residential planning unit, the erection of 2 metre high gates and boundary fence, and construction of a permeable gravel parking area at 24 West Street, Comberton.
Applicant: Mr Alistair Funge
Decision: Approved
The above decisions are subject to decision notices being finalised and issued. More information about the applications considered by the Planning Committee, along with any other items discussed and a link to watch a recording of the meeting, can be found within the meeting agenda.