News release from 14/06/2019
150 school children brave the elements at adapted athletics day
Eight schools yesterday (Thursday 13 June) brought 150 children to participate in specially adapted athletics events during a sports festival for Cambridgeshire pupils.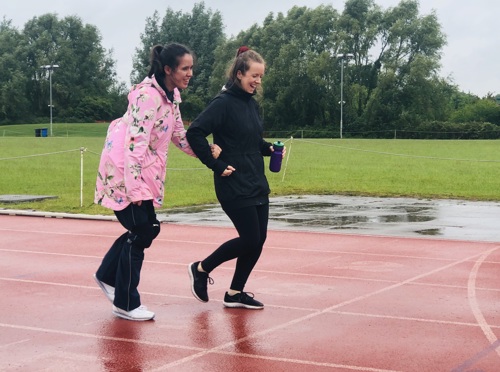 The annual event gives pupils aged nine to 19 the chance to compete in athletics events at the University of Cambridge's Wilberforce Road Athletics Ground and, this year, participants faced an additional challenge: incredibly wet weather.

Run by South Cambridgeshire District Council, the festival included events such as 100m and 200m sprints, long jump, shot and discus, and every event was adapted to suit different abilities so that everyone could fully take part. Alongside the competitive events, pupils could enjoy taster sessions of Boccia, a precision ball sport related to bowls and pétanque, and New Age Kurling, both of which can be enjoyed by all abilities.
The sporting festival forms part of the countywide Ability Plus programme, which promotes sport and active recreation for young people with a range of abilities. This year the event welcomed pupils from: Bottisham Village College; Cambourne Village College; Castle Special School; Granta Special School; Gretton School; Hinchingbrooke School; Impington Village College; and Samuel Pepys Special School.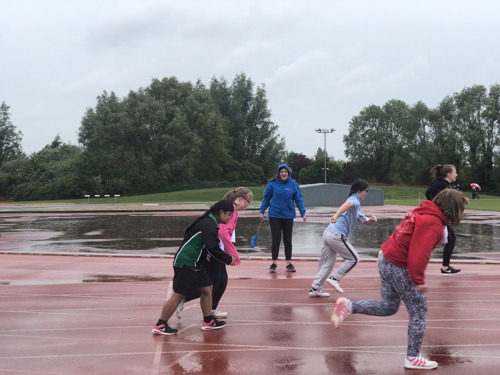 Cllr Hazel Smith, South Cambridgeshire District Council's Lead Cabinet Member responsible for Health and Wellbeing (pictured below), said: "Well done to all the school children who took part in the event. We had terrible conditions with lots of rain on the day, but the participants weren't put off and as well as getting a taste for competition, had a great deal of fun. One of the great things about this event is that it brings people of all abilities together to enjoy sport and make new friends.
"The participating schools were given certificates and medals to present to the children back at school. And, although we didn't hear one single student from any school complain about the rain, I'm sure they will be relieved to know that they will be receiving their certificates and medals back in the dry!"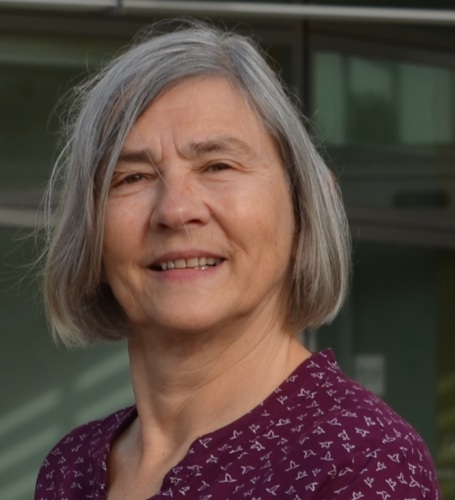 South Cambridgeshire District Council runs a range of sporting activities for people of all ages and abilities. For more information visit www.scambs.gov.uk/sport-health-and-wellbeing/